TWU's Candelario honored by Dance Studies Association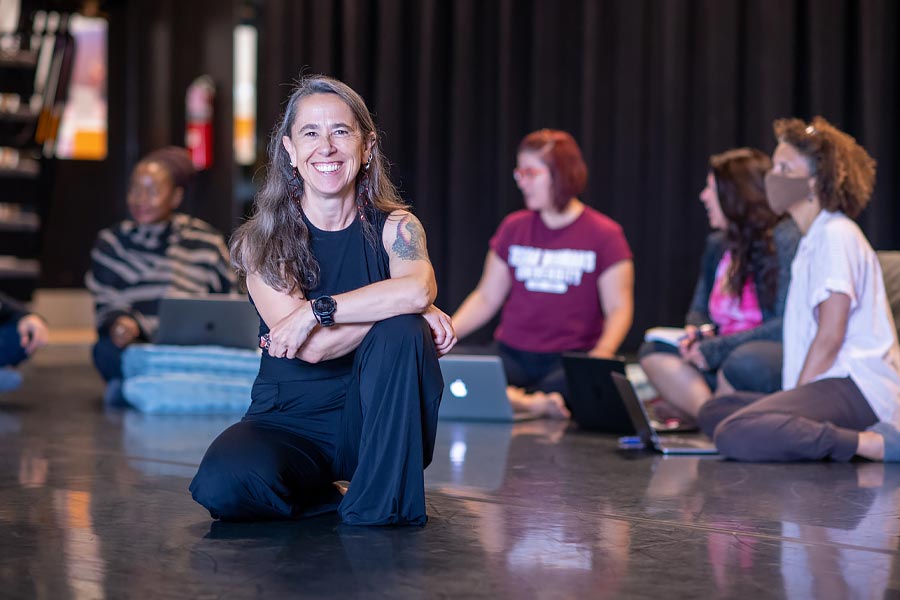 Aug. 30, 2022 – DENTON – Rosemary Candelario, Texas Woman's University associate professor of dance and director of the PhD in Dance Studies program, has been honored by the Dance Studies Association with its 2022 Mid-Career Award.
The award, in its second year, recognizes leadership of mid-career scholars in the development of dance.
Candelario's scholarship includes the monograph Flowers Cracking Concrete: Eiko and Koma's Asian/American Choreographies (Wesleyan University Press, 2016), winner of the 2018 Oscar G. Brockett Book Prize for Dance Research, and The Routledge Companion to Butoh Performance, co-edited with Bruce Baird (Routledge, 2019), among numerous publications.
In her role as director of TWU's PhD program, Candelario has mentored dozens of doctoral students, many of whom are working academics now in positions to re-shape the field through their own teaching and mentorship. Her students describe her as simultaneously rigorous, supportive, and inspiring.
Candelario has served in various leadership roles in DSA, including as editor of Conversations Across the Field of Dance Studies from 2019-2021. She is at the forefront of the field of dance studies in her research, teaching, and service, and an example of how those areas are deeply intertwined and inter-dependent.
Page last updated 8:48 AM, August 30, 2022