TWU professor recognized for innovative teaching methods in STEM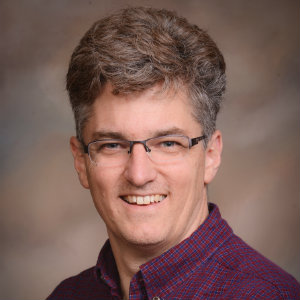 A statewide project aimed at increasing the number of women in STEM disciplines has recognized a Texas Woman's professor for his innovative approach to teaching youngsters about computer coding and other related fields.
Chad Smith, PhD, a professor in the College of Health Sciences at Texas Woman's University, received the Texas Girls Collaborative Project 2022 Educator Stand Up for STEM Award.
Smith, who is coordinator of the education of the deaf program in the Department of Communication Sciences and Oral Health, was recognized for his leadership in increasing the awareness of computing and STEM careers to deaf and hard-of-hearing students and his commitment in encouraging women and girls to pursue STEM careers.
Smith is the co-founder of the TWU Future Classroom Lab, which is dedicated to training future teachers at TWU to prepare for teaching and including STEM content in their K-12 classroom experiences. Smith regularly organizes school visits and group activities within the FCL program.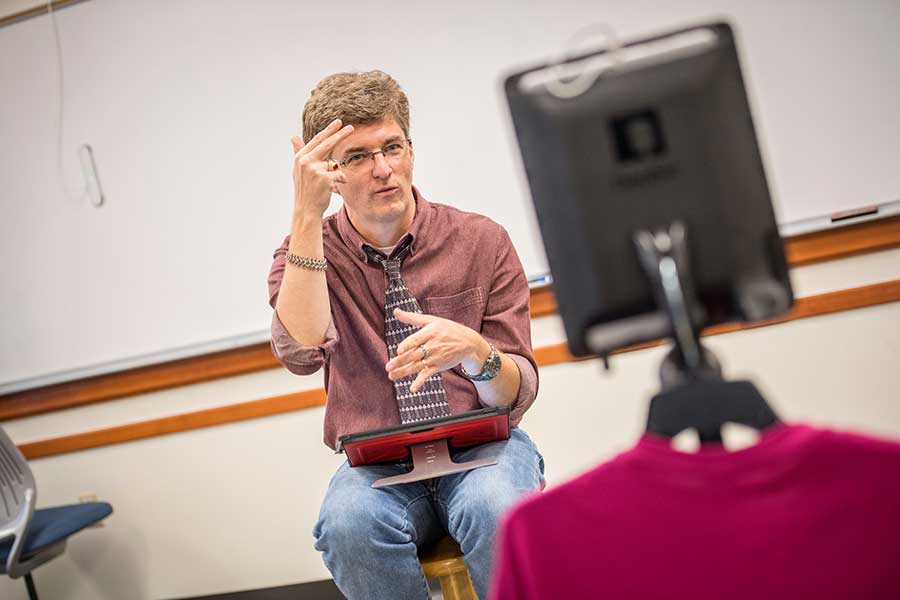 "Being a part of TWU's Future Classroom Lab has made it possible to provide innovative STEM opportunities to TWU students, as well as deaf and hearing K-12 girls and their teachers," Smith said. "It's a joy to watch a student at any level realize they can tackle the technology challenges of coding and robotics. I know as a teacher, all I have to do is to provide a meaningful 21st century learning opportunity and my students will always exceed my expectations."
Smith organizes summer camps at Texas Woman's, which provide free activities for K-12 students who are deaf and hard of hearing, and mentored future teachers of the deaf at these camps so they can gain STEM teaching experience. During the summer of 2022, Smith and FCL hosted Camp LEGO for the first time. At Camp LEGO, counselors taught LEGO building skills and coding and robotic concepts to young children.
Smith will be recognized during the virtual Texas Women and Girls in STEM Summit on Dec. 8.
About the Texas Girls Collaborative Project
The Texas Girls Collaborative Project (TxGCP) is a statewide network of advocates and educators from non-profits, K-12 schools, universities and colleges, and companies across Texas and beyond who are committed to motivating and supporting women and girls to pursue and thrive in careers in STEM. TxGCP leads the annual Texas Women & Girls in STEM Summit, disseminates curriculum and effective practices, and supports a network of collaborators, resource sharing and STEM communications throughout the state. Led by Women in STEM (WiSTEM) at The University of Texas at Austin, TxGCP is a state collaborative of the National Girls Collaborative Project.
Page last updated 9:30 AM, March 2, 2023