Kids camp uses LEGOS to raise science awareness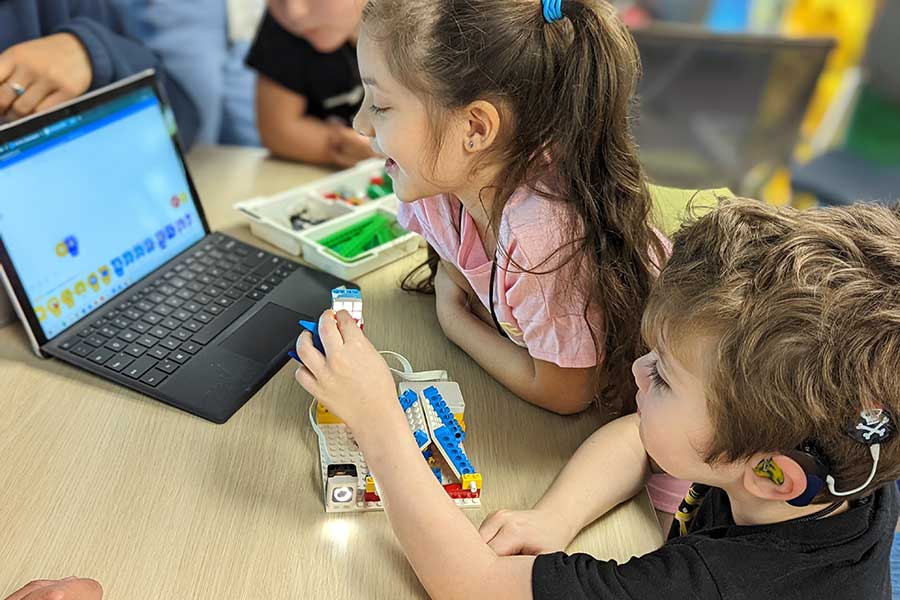 It was a one-of-a-kind summer camp experience that mixed children with different hearing capabilities with coding and robotics concepts – and the added bonus of LEGO building pieces.
And it could be what stimulates some youngsters to one day pursue a field in science or technology.
A dozen North Texas students aged 5 to 12 took part in Texas Woman's Camp LEGO for deaf, hard-of-hearing and hearing children focusing on their creativity, coding and robotics in June.
Camp coordinator and TWU professor Chad Smith and a team of communication science students worked with camp participants to take part in building design challenges and creative exercises to stimulate the children's imaginations. The camp provided TWU students, already interested in working with deaf and hard-of-hearing children, an experience no textbook can match. One parent said the program challenged her child to think in cans instead of cannots. Smith added that the camp gives children with different hearing capabilities access to skills that may not always be provided to them.
During the week, campers built kits teaching the basics of coding and robotics, constructed cars for a LEGO derby, and created and performed stories based on a daily theme. Campers enhanced their building skills, expanded their vocabularies with LEGO terminology and sharpened their physical skills.
Media Contact
Leslie Fredrickson
Coordinator, Social Media & Media Relations
940-898-3464
lfredrickson@twu.edu
Page last updated 1:13 PM, July 8, 2022