TWU nutrition student first to be elected to serve in national honor society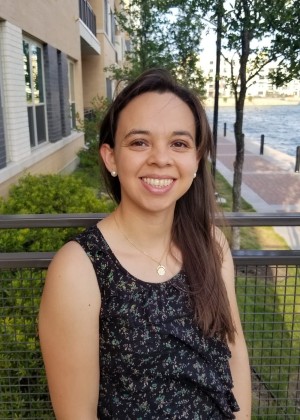 Texas Woman's student Lina Gonzalez made history this spring by being the first TWU Regional Collegiate Representative elected for the Phi Upsilon Omicron Honor Society, a scholastic honor society that recognizes academic achievement among students in family and consumer sciences. She also is the first graduate student in the history of the organization elected for this position because in previous years it was only for undergraduate students.
Gonzalez, who graduated this spring from TWU with a B.S. in nutrition with an emphasis in dietetics, will start her master's in nutrition with her dietetic internship this fall.
She believes serving as the Phi U representative will allow her to help others.
"I am excited because within the years I have been at TWU, I have received so much help and benefits, and I feel I need to pay it forward by helping others," said Gonzalez. "Being part of TWU and Phi U and holding this position will allow me to serve the community, other students and Phi U officers."
With this position, Gonzalez also hopes to gain more leadership and team building skills and be able to meet great people through networking opportunities offered by Phi U.
"All of these skills and experiences will be helpful not only during my internship but in my future as a registered dietitian to be able to know what the community and my clients need and be able to help them," she said.
Media Contact
Ray Willhoft
Director of Communications, Jane Nelson Institute for Women's Leadership
940-898-4584
rwillhoft@twu.edu
Page last updated 10:25 AM, August 14, 2023