TWU MS in Food Science and Flavor Chemistry program celebrates first graduates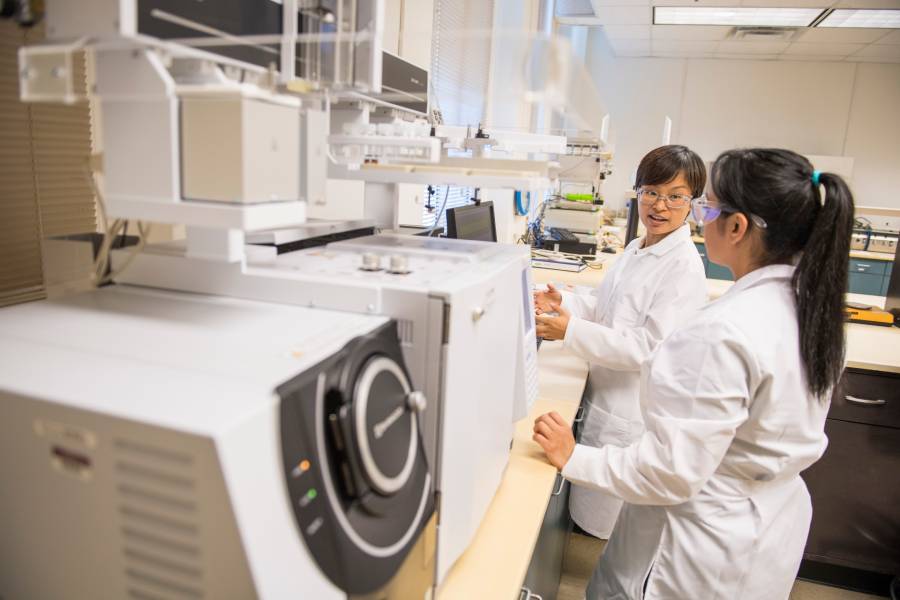 For students seeking careers as flavor chemists, Texas Woman's MS in Food Science and Flavor Chemistry program can provide the sweet smell of success. With its first students graduated this year (May, summer, fall), the program is celebrating its achievements while continuing to plan for the future.
Launched in spring 2017, the program, which is headed by Assistant Professor Xiaofen Du, PhD, provides training for students interested in entering the field of flavor chemistry. Flavor chemists study food and food products and break down food compounds scientifically so their taste and aromas can be replicated in the lab. They also research flavor associated emotional response on food consumption, as well as flavor direct and indirect health benefits.
Plano-based Dr Pepper Snapple Group initially gave financial support to help launch the program. Since then, the program has received about $1 million in external research support, much of that from the federal government (USDA-National Institute of Food and Agriculture), funding agencies and national food and beverage companies that have a need for more flavor chemists and sensory specialists.
Students in the program get hands-on experience using unique equipment used in industry labs, including gas chromatography/mass spectrometry-olfactometry equipment for aroma compound analysis, high-performance liquid chromatography (HPLC) for taste analysis and texture analyzer for texture analysis. They also study human subjects for sensory evaluation.
In addition, students are required to conduct thesis research, which provides hands-on experience and prepares them for careers after graduation using the lab skills they learned.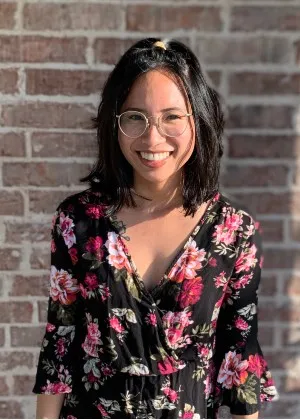 "The one-of-a-kind food science graduate program (only flavor chemistry program in Texas) attracted me to TWU," said summer 2020 graduate Jessica Ramirez (The Philippines), who focused her research on understanding taste, aroma and volatile indicators for the refreshing perception of watermelon flesh and rind. Her paper "Investigating sensory properties of seven watermelon varieties and factors impacting refreshing perception using quantitative descriptive analysis" was published by Food Research International, and she was a finalist for the Institute of Food Technologists' Graduate Student Poster Competition as well.
Upon graduation, Ramirez became employed as a sensory specialist in the sugar division at Ferrara Candy Company, where she executes sensory tests that inform product innovation and renovation for brands such as Black Forest, Nerds and Trolli, among others.
"The MS program helped me develop the technical skillset such as sensory procedures and data analysis strategies that I use at my job every day," she said.
"This graduating class is a reflection of Dr. Du's efforts and the fact that she has been able to support their research this entire time while developing several courses new to TWU," said Shane Broughton, PhD, chair of the Department of Nutrition and Food Sciences. "Not only are these students the first to graduate from the program, but much of their work has already been submitted for and is either accepted for or is already in publication."
"What I am most proud of is seeing how graduate students grow during their time in the program," said Du. "They come with no knowledge and experience in flavor chemistry, graduate with the right amount knowledge, lab skills and techniques and prepare for their future careers. Our students are the inheritor and disseminator of the science of flavor chemistry."
Interest in the program continues to grow, with 11 students enrolled for the spring 2021 semester. That is great news for Du, who wants to see the program's impact and influence continue to grow as well.
"I hope our program will become an influential organization in the discipline of flavor chemistry," she said. "With our first graduates, I think we are well on our way."
Media Contact
Ray Willhoft
Director of Communications, Jane Nelson Institute for Women's Leadership
940-898-4584
rwillhoft@twu.edu
Page last updated 1:23 PM, December 14, 2020