TWU graduate students named finalists, win top prize in IFT competition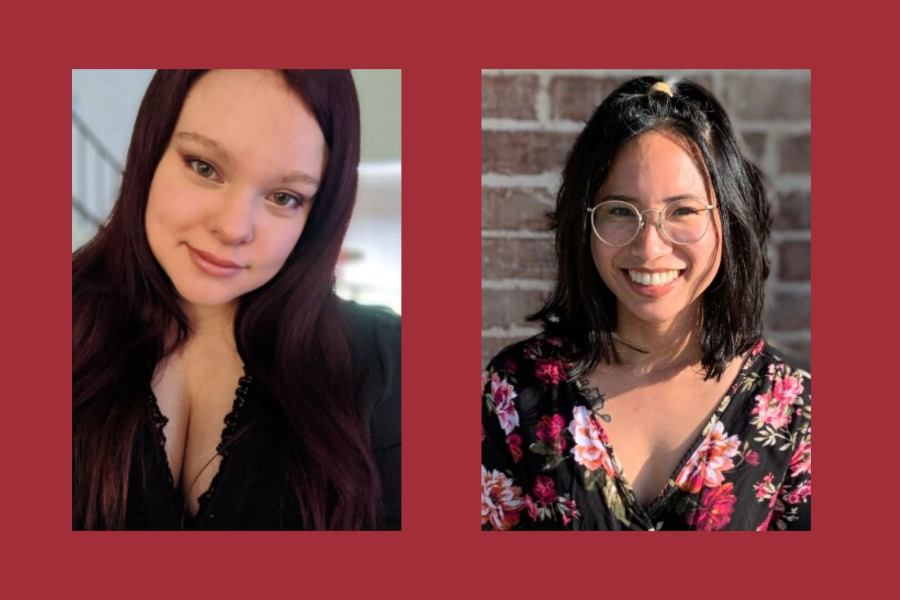 Texas Woman's nutrition and food sciences graduate students Cierra Williams (Paris, TX) and Jessica Ramirez (The Philippines) were finalists for the Institute of Food Technologists' Graduate Student Poster Competition, with Williams winning first place and being awarded a $1,000 cash prize.
"It was thrilling to be able to talk about the culmination of all my hard work and research to experts within my field of study," said Williams. "Winning the competition was definitely a surprise for me since I was going against doctorate students, so I am thrilled that my thesis research was solid enough to put together a presentation to rival people with many more years of experience under their belt."
The Institute of Food Technologists (IFT) is an international, non-profit scientific society of professionals engaged in food science, food technology and related areas in academia, government and industry. It has more than 17,000 members from more than 95 countries. The poster competition took place during the IFT's SHIFT20 annual meeting and food expo, held virtually July 13-15, which offered more than 100 scientific and applied education sessions, 750 poster presentations and an expo featuring 1,000+ exhibiting companies.
Williams' poster title was "Linking Sensory Characteristics of Ten Cucumber Lines with Flavor Instrumental Analysis to Investigate Flavor Biomarkers in Cucumber Plant Breeding." Her research investigated the flavor quality including aroma, taste and texture of 10 representative cucumbers using flavor instrumental analysis and sensory evaluation. The results of chemical-based flavor quality will be used to improve cucumber quality in a breeding system, which is in collaboration with the USDA-ARS at Wisconsin. This project is supported by the TWU Research Enhancement Program (REP).
Ramirez' poster title was "The Impact of Melon Flavor and Temperature on the Refreshment Perceived From Watermelon." Her research has focused on understanding taste, aroma and volatile indicators for the refreshing perception of watermelon flesh and rind. Her project was funded by the National Watermelon Promotion Board (NWPB) and the TWU Chancellor's Research Fellows (CRF) Program.
The students' meeting registration fees were covered by the TWU Center for Student Research, Student Research Presentation Grant.
In addition to competing, the students were able to attend the IFT virtual conference and expo, which provided opportunities for networking and gaining valuable insight into the food industry.
"I enjoyed meeting and greeting with IFT members of different levels—students like me and those in officer positions," said Ramirez. "I also liked the digital content provided by field experts who presented what the current trends and innovations are in the food world. I was particularly interested in the sustainability projects."
Participation in the competition and expo also brought recognition to TWU and its programs.
"I am very proud of our students," said Xiaofen Du, PhD, TWU assistant professor in the Department of Nutrition and Food Sciences. "Participating in the competition and attending the expo were great ways for our graduate students to present their research, be recognized in the food science area and build up their CVs and career paths. It was also important for our flavor chemistry program and TWU to be recognized by a national professional organization."
Media Contact
Ray Willhoft
Director of Communications, Jane Nelson Institute for Women's Leadership
940-898-4584
rwillhoft@twu.edu
Page last updated 4:58 PM, March 16, 2022