Three CHS students receive 2021 Outstanding Student Awards
March 26, 2021 - DENTON - Three Texas Woman's College of Health Sciences students received 2021 Outstanding Student Awards during a virtual awards ceremony on Thursday, March 25. Every spring, the Alumni Association recognizes TWU's top students who exhibit academic excellence, scholarly efforts and involvement that bring distinction to the university.
Blair Baumann (Dental Hygiene)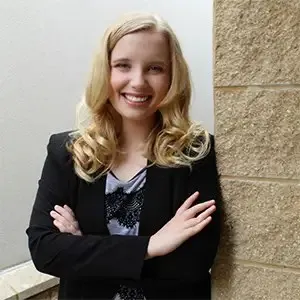 Blair Baumann graduates in May with a BS in Dental Hygiene as an honors student. Her interest in Texas Woman's began at the age of 15 after a visit to campus where she fell in love with the diversity of the school and its tight-knit community. Throughout her education, Blair has been an active member of the Student Chapter of the American Dental Hygienists Association, serving not only as her class representative, but also as the National Student Delegate representing District 9 (Texas, Oklahoma and New Mexico). As a professional, Blair hopes to continue her advocacy and representation of those in her field. As an honors scholar, she received a grant to complete her capstone research providing free services to local community members. Her research focused on the use of topical silver fluoride diamine varnish that can stop the progression of sensitivities and cavities, and could be especially important for underserved communities.
After graduation, Blair plans to work in a community-based clinic following graduation and eventually obtain a master's degree in health education.
Lily Theresa Sebastian (Nutrition and Food Sciences)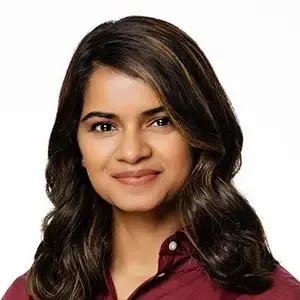 Lily Theresa Sebastian graduates in May with a BS in Nutritional Sciences and as a member of the Class of 2021 Chancellor's Endowed Scholars. Lily has held a variety of leadership and work positions while on campus. Notably, she has been part of the TWU Health and Wellbeing initiative as Student Representative and aided with the development of a pilot program that promotes healthy lifestyles amongst students. Through her time and research studies at TWU, Lily has become increasingly interested in women's health. Her research regarding whey protein intervention in management of symptoms in women with polycystic ovary syndrome has been presented at a variety of conferences. Her paper titled "Insulin Resistance" was chosen as "Most Outstanding Underclassmen Submission" in the annual Honors Scholar Program publication Off the Quill in spring 2019.
After graduation, Lily will be attending the Paul L. Foster School of Medicine at Texas Tech University's Health Science Center in El Paso. She plans to become an obstetrician.
Mira Pearce (Physical Therapy)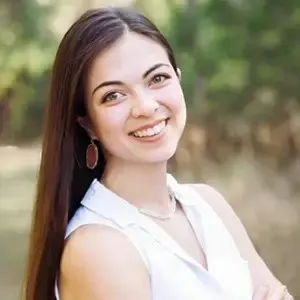 Mira Pearce is graduating from the Dallas campus with a Doctor of Physical Therapy. Mira has been involved in many activities across campus, serving as a graduate research assistant, student office assistant, podcast production assistant in a special interest group of the Academy of Neurologic PT, and class officer. As class representative to the Texas Physical Therapy Association, Mira was responsible for organizing the annual North Texas District Advocacy dinner in the spring of 2020. The event typically focuses on student and clinician involvement in legislative advocacy, however was unfortunately cancelled as the coronavirus pandemic began. In August 2020, inspired by the disproportionate effects of COVID-19 on minority communities, as well as the deaths of George Floyd, Breonna Taylor, Ahmaud Arbery, and others, Mira instead organized a virtual Advocacy Dinner for Diversity. This event was the first of its type for TWU, and she invited Dr. Lisa VanHoose to speak about her experiences as an advocate for underserved communities and increasing diversity within the health professions, alongside other student panelists.
After graduation, Mira hopes to remain in the Dallas area and work in an outpatient neurological rehabilitation practice. She plans to eventually participate in a physical therapy specialty practice residency program.
Page last updated 2:08 PM, April 30, 2021