Flavor Chemistry research earns Journal of Food Science cover recognition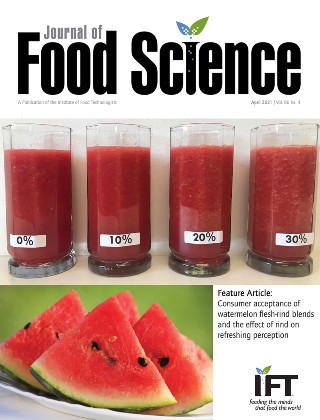 April 27, 2021 - DENTON - TWU's flavor chemistry program received national exposure this month, when research led by Texas Woman's Assistant Professor Xiaofen Du, PhD, (Department of Nutrition and Food Sciences) was featured on the April 2021 cover of the Journal of Food Science.
Du's article, "Consumer acceptance of watermelon flesh-rind blends and the effect of rind on refreshing perception," co-authored by TWU Professor Shanil Juma, PhD, and former graduate research assistant Jessica Ramirez (MS '20), is a feature article in the journal, which typically chooses only two to three features out of approximately 450 articles published each year in its 12 issues. Feature articles are selected based on originality and impact on food science.
According to the journal's scientific editor, "Consumers desire products that delight the senses and trigger positive emotions such as 'comfort', 'excitement', and 'refreshment'." Du's research "tested the feasibility of using watermelon rind, a byproduct of watermelon processing, to enhance the 'refreshing' character of watermelon juices. Pulverized rind was blended into the juices at concentrations 0 to 30% (wt/vol). Results showed that the juice with 10% rind was highly acceptable to consumers and indistinguishable from the control juice." The research demonstrated that food byproducts have significant value and can be used in new products rather than placed into the agricultural waste stream.
"I was very excited to know that our article was selected as a feature article," said Du. "This is our first time to have our research be seen/featured in a major journal focusing on food science. It is great encouragement for our flavor chemistry research program at TWU."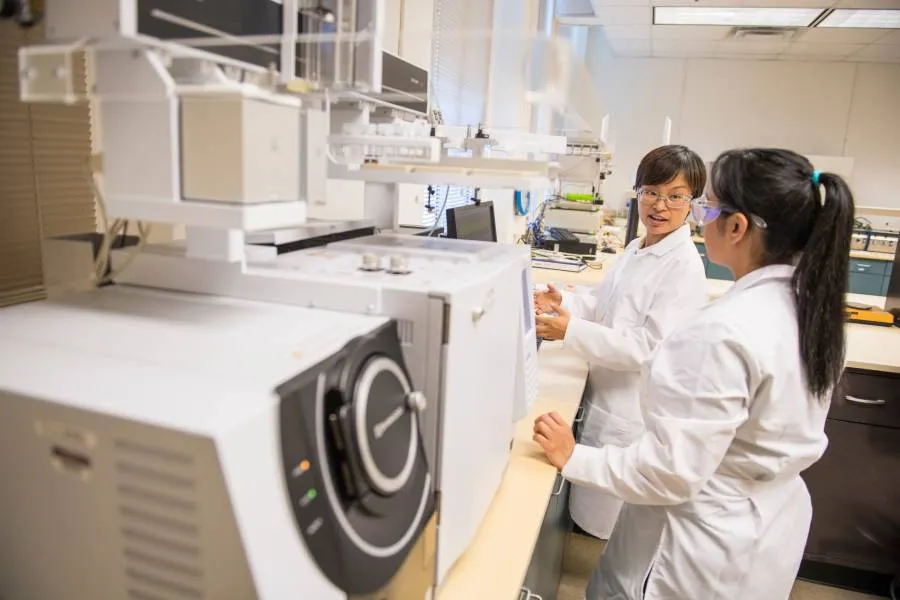 Du heads the MS in Food Science and Flavor Chemistry program, which was started in 2017 and graduated its first students last year. The program provides training for students interested in entering the field of flavor chemistry. Plano-based Dr Pepper Snapple Group initially gave financial support to help launch the program. Since then, the program has received about $1 million in external research support, much of that from the federal government (USDA-National Institute of Food and Agriculture), funding agencies and national food and beverage companies that have a need for more flavor chemists and sensory specialists.
This latest achievement further demonstrates the quality of education and experiences students in the program receive.
"For Dr. Du, having received the cover article is a reflection of her commitment and desire to provide those she mentors with the strongest experience and best opportunities for employment upon graduation," said Shane Broughton, PhD, chair of the Department of Nutrition and Food Sciences. "Further, this represents the dedication of the department, college and university to the Food Science and Flavor Chemistry program at TWU and the faculty and students therein."
Media Contact
Ray Willhoft
Director of Communications, Jane Nelson Institute for Women's Leadership
940-898-4584
rwillhoft@twu.edu
Page last updated 2:00 PM, April 30, 2021