Zina Garrison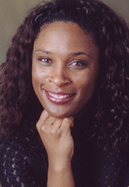 1996 Inductee
Physical Fitness
Zina Garrison-Jackson was introduced to the sport of tennis at age 11. This event not only changed her life but the lives of many others. Her dedication to the sport of tennis did not stop on the courts but reached beyond them to help the community around her.
In 1981, Ms. Garrison was the No. 1-ranked player in the world, having won both the Junior U.S. Open and Junior Wimbledon. Having just graduated from high school, she flew to her first pro tournament, the French Open, where she entered the computer rankings at No. 29. In less than one month, she reached the top 10.
In September 1988, Ms. Garrison beat Martina Navratilova at the U.S. Open, and in that same year she represented the United States in the Olympics winning a bronze in singles and a gold in doubles. In 1989, she earned the singles titles at the Virginia Slims of Chicago, California and Newport, three doubles titles and the mixed doubles title at Wimbledon. Also in 1993, Ms. Garrison won her 500th match (only the 12th woman to do so).
Ms. Garrison also contributes her time, energy and money to the community. In 1988, the Zina Garrison Foundation was founded. This foundation provides funds and support for the homeless, youth organizations, anti-drug groups and other charitable groups.
In 1992. Family Circle Magazine awarded her with its Player Who Makes A Difference Award. That same year, she announced the launching of her inner-city youth program called the Zina Garrison All Court Tennis Academy, which gives inner-city children the opportunity to build self-esteem and learn about themselves through tennis.
She is also a member of Kid Care, Inc. of Houston, an organization that delivers hot food to the homeless and indigent children.
Page last updated 4:21 PM, March 4, 2020