Wendy Schlessel Harpham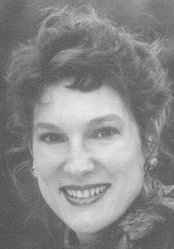 2000 Inductee
Health and Environment
Dr. Wendy Harpham is a doctor of internal medicine, best-selling author, long-term cancer survivor and a mother of three. Throughout her career in Texas as a practitioner, author, lecturer and patient advocate, Dr. Harpham has fulfilled her mission to help others through the synergy of science and caring.
Dr. Harpham was board certified in internal medicine in 1983 and was one of the first women to open a solo practice at Presbyterian Hospital of Dallas. From 1983 to 1990 her practice offered a model of high-tech medicine and old-fashioned caring.
In 1990 Dr. Harpham developed non-Hodgkin's lymphoma. Forced to redefine her medical career, she saw opportunities to use her unique perspectives as a physician-patient to help cancer patients. While undergoing numerous courses of cancer treatment, Dr. Harpham turned to writing as a way to continue to educate, comfort and inspire patients. Adapting the principles of her office and drawing upon her experiences as a patient, she wrote award-winning books for newly diagnosed patients, survivors dealing with recovery and long-term survivorship, and parents with cancer and their children.
Dr. Harpham is a nationally recognized speaker who addresses survivors and their families as well as the physicians, nurses and allied health-care professionals who care for them. In addition to her writing and speaking, her valuable input on many committees has helped shape cancer care in Texas and the United States.
Page last updated 4:04 PM, March 5, 2020