Texas First Lady Anita Perry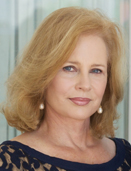 2014 Inductee
Leadership
Throughout her term as the longest serving Texas First Lady, Anita Thigpen Perry worked tirelessly to promote initiatives benefiting Texans across the state. Over the years, she has developed a sterling reputation for selfless hard work, compassion and dedication.
Perry earned a bachelor's degree in nursing from West Texas State University, now West Texas A&M University, and a master's degree in nursing from the University of Texas Health Science Center in San Antonio.
Drawing on her years of extensive nursing experience, Perry has gone on to advocate for healthcare issues such as childhood immunizations, breast cancer awareness, domestic violence awareness and sexual assault awareness. Her advocacy in this area has translated into becoming a spokesperson and fundraiser for the Texas Association Against Sexual Assault (TAASA).
Perry's courage in discussing sexual violence in a frank yet compassionate manner has dramatically raised the profile of an issue that is seldom discussed openly. Not only has she raised more than $2 million during her 10-year tenure with TAASA, she has also motivated many women to come forward as survivors. The impact of this open and visible attention on countless individuals and families cannot be overestimated.
The First Lady is the only woman on the 16-member Baylor Scott & White Health Board of Trustees, which oversees the largest not-for-profit integrated health care system in Texas and one of the largest systems in the United States.
As First Lady, she hosted the Texas Conference for Women, which she and the Governor founded in 2000. The one-day conference, the largest of its kind in the state, received national attention.
The First Lady's work in promoting tourism and economic development helped Texas continue to be one of the top three destinations in the country. Visitors to Texas spent $65 billion in 2012, directly supporting 568,000 jobs across the state and generating $4.4 billion in state and local tax revenues for Texas communities.
In June 2008, devastating arson threatened the Governor's Mansion, which has served as the official residence of Texas governors and their families since 1856. Recognizing the significant structural and architectural damage to the historic home, the First Lady founded the Texas Governor's Mansion Restoration Fund. Perry went on to spearhead the private funding effort of the restoration's public/ private partnership. In summer 2012, the restoration was completed, beginning a new chapter in the mansion's history.
Page last updated 10:38 AM, May 18, 2022