Simone Biles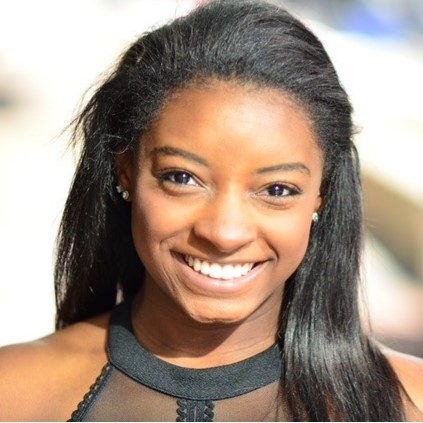 2018 Inductee
Athletics
"Never give up. Always pursue your dreams." Those are the words of the most-decorated gymnast in American history, the first female African-American all-around world champion and a five-time Olympic medalist—and still counting.
Simone Biles has shown strength, commitment and perseverance throughout her young life. Shuffled between foster homes as a young child with only a small backpack to hold her belongings, Simone and her younger sister moved to Texas, where they were taken in and adopted by their grandparents. Simone's first glimpse of the world of gymnastics started on a field trip in her hometown of Spring, where she was homeschooled. Following years of training and sacrifice, her talent and passion have made her one of the top gymnasts in the world. But there is more to Simone Biles' accomplishments than all of the medals and Olympic successes. When challenged, she has relied on her faith and family to stay focused and positive.
A champion in competitive athletics and in life, Simone Biles uses her voice to help others, who like her are fighters. Whether raising donations of clothes and school supplies for foster children or serving as an advocate, Simone Biles inspires others, shining a light not on her success, but on their needs.
Page last updated 10:26 AM, October 26, 2018