Shirley Carter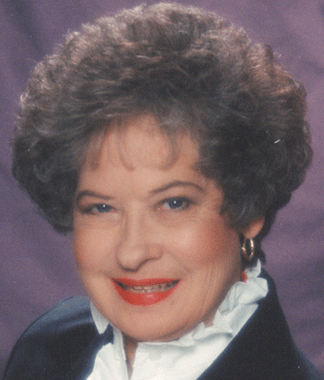 1998 Inductee
Arts
(1935-2002)
Shirley Carter founded the Texas Girls' Choir in 1962 and celebrated 40 years as its director in 2002. Her goal and commitment to discovering, presenting and promoting the vocal and musical talent of Texas youth gained her national and international recognition.
Ms. Carter operated the choir based on her belief that the most valuable asset in our world and our future is the life of a child, and she fostered and developed the musical talents of the many young Texas girls who served under her direction and leadership.
Her choir represented the United States through performances at the White House, Carnegie Hall, ABC, CBS and NBC television networks and was invited to appear on NBC's "The Today Show" in December 1998.
The Texas Girls' Choir has represented Texas in more than 46 countries, having traveled to the Holy Land, the former Soviet Union, the Middle East, the Republic of China, Mexico, Australia, the Fiji Islands and the Vatican.
Ms. Carter provided the young members of her choir, ages 8 to 12, with precise instruction of music theory and artistic musical interpretation. Her distinguished awards included Outstanding Young Woman in America, Foremost Women in Communications, Outstanding Women in the South, and Newsmaker of the Year.
Shirley Carter died on December 10, 2002.
Page last updated 10:43 AM, February 5, 2020