Mary Evelyn Blagg Huey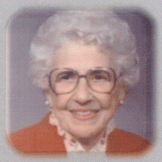 1984 Inductee
Higher Education
(1922-2017)
Dr. Mary Evelyn Blagg Huey of Denton became the second woman president of a state university in Texas in 1976 when she assumed the leadership of Texas Woman's University following service as dean of the Graduate School and professor of government.
For her contributions as chair of the Defense Advisory Committee on Women in the Services, Dr. Huey was awarded the Secretary of Defense Medal for Outstanding Public Service. She received the Outstanding Women of Texas Award from the Texas Division, American Association of University Women, and the Otis Fowler Citizen of the Year Award from the Denton Chamber of Commerce.
Her various areas of service included membership on the Board of Trustees of the National Commission for Cooperative Education and the Governor's Task Force on Higher Education.
Page last updated 4:38 PM, March 5, 2020