Marsha Sharp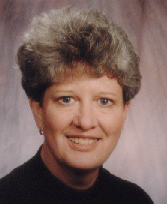 1998 Inductee
Athletics
Marsha Sharp, head women's basketball coach at Texas Tech University, is one of the most respected and well-known coaches in women's basketball with a career record of 459-141. She was named the winningest coach in Texas Tech history in 1996 and the Big 12 Coach of the Year in 1998 and 1999.
As of 2002, Sharp has led Texas Tech to 14 NCAA Tournament appearances, including 12 straight. In 2000-01 she led her team to its third-straight NCAA Sweet 16 appearance and its eighth overall, while recording her 450th career victory.
The key to her team's outstanding performance and success is no secret: a strict work ethic where there is no substitute for hard work, and where honesty and integrity are important parts of life. Coach Sharp insists upon strong academic performance from her players, and it is no wonder the Lady Raiders are successful both on and off the court. The players have a 99 percent graduation rate and achieved an overall GPA of 3.14 for the 1995-1996 academic year, which ranks as one of the highest academic standings among Texas Tech athletic teams. Perhaps the highlight of Coach Sharp's career was the 1993 NCAA National Championship won by the Lady Raiders 84-82 over the Ohio State Lady Buckeyes. The Lady Raiders also claimed five consecutive conference titles. They are one of only six teams in the nation to appear in the Sweet 16 each year from 1991-1996.
Coach Sharp was named Southwest Conference Coach of the Year five times and received national attention when she served as head coach of the West team, which advanced to the gold medal game in the 1994 Olympic Festival.
During the summer of 1996, she watched as her former Lady Raider player, All-American Sheryl Swoopes, and the USA Olympic Women's Basketball Team won the Gold Medal in Atlanta.
Away from the game, Coach Sharp continues to be active in promoting the field of athletics by serving on the WBCA Board of Directors, Converse Coach of the Year Committee, Kodak All-American Selection Committee, NCAA Regional Selection Committee, SWC Tournament and the Texas Girls Basketball Association Committee.
Page last updated 4:50 PM, September 7, 2022