Margaret G. Harris Amsler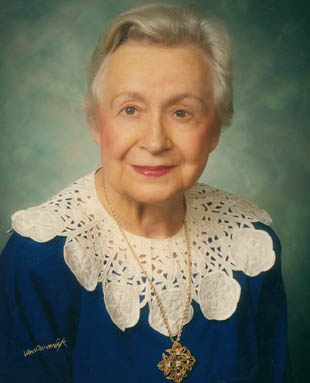 1987 Inductee
Legal
(1908-2002)
Margaret Greer Harris Amsler, a McGregor attorney born and reared on the Baylor University campus, had a career marked by many "firsts." She was the only woman graduate of Baylor Law School in 1937; the first woman elected to the Texas Legislature from McLennan County in 1938, the first woman to serve as Marshall of the Texas Supreme Court and the first woman employed by the court in 1942.
Other "firsts" for Mrs. Amsler include being the first woman appointed by the Texas State Bar as a member of the Special Committee on the Revision of Corporate Laws, the first woman to receive the President's Award from the Texas State Bar, the first woman to serve as assistant appeals agent for the Selective Service of McLennan County and the first woman appointed to the State Ethics Committee.
Mrs. Amsler practiced law with her husband, Sam H. Amsler, Jr. She was responsible for drafting the Texas Married Woman's Act, which passed in 1963, giving women management and control of their property, and from 1977 to 1979, she served on the Texas Board of Law Examiners. She served as an attorney for nonprofit organizations and as house counsel to the Texas Society of the Daughters of the American Revolution. In June 1987, she was awarded a 50-year certificate from the State Bar of Texas Association.
Page last updated 10:08 AM, February 5, 2020