Harriet O'Neill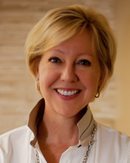 2012 Inductee
Public Service
Harriet O'Neill has served at every level of our state court system, including two terms as a Justice on the Supreme Court of Texas. During nearly 18 years on the bench, O'Neill forged a legacy of helping low-income Texans with basic civil legal needs, and strengthening our courts for families in the child-protection system. O'Neill earned her undergraduate degree with honors from Converse College and her JD at the University of South Carolina School of Law, where she was an academic honors society member and the law school representative to the American Bar Association. She practiced law in Houston for over a decade, concentrating primarily in business and commercial litigation.
O'Neill's judicial career began in 1992 with her election to Houston's 152nd District Court. In 1995, then-Governor George W. Bush appointed O'Neill to the 14th Court of Appeals, and she won election to that seat the following year. O'Neill was elected to the Texas Supreme Court in 1998, and to a second term in 2004. During her tenure, Justice O'Neill helped create the Texas Access to Justice Commission, to expand access to justice in civil legal matters for disadvantaged Texans. She worked to increase and leverage resources for the Commission's work during difficult economic times, and helped create a free Protective Order Kit to assist victims of domestic violence.
Recognizing her work, the U.S. Attorney General appointed O'Neill to serve on the National Advisory Council on Violence Against Women. A passionate advocate for abused and neglected children, O'Neill was instrumental in the Supreme Court's establishment of the Permanent Judicial Commission for Children, Youth and Families, to improve judicial handling of child-protection cases. When O'Neill retired from the Court in 2010, she was appointed the Commission's Chair Emeritus. O'Neill is the Court's longest-serving female Justice, and was the first woman to preside as Chief Justice when two of her senior colleagues were recused in a case.
Among many honors, O'Neill was twice named Appellate Justice of the Year, and has received an honorary Ph.D. from Converse College, the Distinguished Alumnae Award from the University of South Carolina, the U.S. Department of Health and Human Services Commissioner's Award and the National Center for State Courts Distinguished Service Award – one of the highest national recognitions for significant contributions to the judicial field. Today, O'Neill is a frequent speaker, and practices law statewide and nationally through her firm, The Law Office of Harriet O'Neill, PC.
Page last updated 5:06 PM, September 21, 2021