Francie Larrieu Smith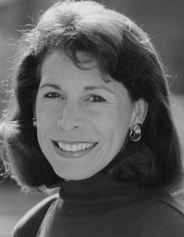 1994 Inductee
Athletics
Francie Larrieu Smith teamed her skills as a competitive runner with her interests in breast cancer awareness and in doing so became a winner on and off the racetrack.

During a period of over three decades, Ms. Smith set 36 American track records and represented the United States in five Olympic Games. As a volunteer and top spokesperson for the Susan G. Komen Breast Cancer Foundation, she saved lives by educating women on the early detection of breast cancer.

She won 19 USA Track and Field Championships, and was named by Runner's World magazine as "Most Versatile Runner of the Quarter Century." In the 1988 Olympic Games in Seoul, she finished an impressive fifth in the 10,000-meter run. In 1991 she ran in the World Championship in the 10,000 meter run. She ran for two world championship teams in the 10,000-meter run and competed in the 1992 Summer Olympic Games in Barcelona, where she was given the rare honor of carrying the United States flag during the opening ceremonies.

Ms. Smith's world-class athletic ability is matched by her dedication to promoting sports opportunities for women and educating women on the importance of breast examination and regular mammograms. She served as National Honorary Chair of the Race for the Cure Series, a series of 35 charity races throughout the United States. In 1993, the races attracted approximately 125,000 participants. Ms. Smith also works as a fundraiser, enlisting national sponsors and individuals whose contributions help fund medical symposiums and research grants to help cure breast cancer.

In 1999 Ms. Smith assumed the position of head women's and men's cross country/track and field coach at Southwest University.
Page last updated 1:08 PM, September 29, 2016