Dixie Melillo, M.D.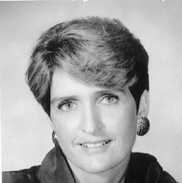 1998 Inductee
Health and Environment
Dr. Dixie Melillo offers breast cancer screening and diagnosis to more than 50,000 Texas women through her nonprofit organization The Rose, founded in 1986. Her leadership and direction of this organization makes mammography available free of charge to any woman. The Rose's Scholarship Program provides services to nearly 9,000 uninsured, low-income women.

As a 17-year-old high school drop-out with two children, Dr. Melillo did not imagine she would one day become the first woman to graduate from the University of Texas Medical Branch in Galveston as a surgeon, and then establish one of the most successful nonprofit organizations in the United States for breast cancer education, screening, diagnosis and support.

Dr. Melillo became the first female surgeon to work at Bayshore Medical Center, as well as the first woman to serve as chair of the Department of Surgery. She then went on to found The Rose, which now serves more than 15,000 Houston area women annually through three mammography and diagnostic centers.

Dr. Melillo has received numerous awards and honors, including: 1988 Outstanding Achievement Award, Pasadena Chamber of Commerce; 1992 Women of Excellence Award, Federation of Houston Businesswoman; 1995 Goodwill Ambassador's Award, City of Houston; and the 1998 President's Cabinet Award for Leadership in Health Care Collaboration, University of Texas Medical Branch at Galveston. Dr. Melillo has also been active in several organizations and committees, including the Texas Medical Association, Southwestern Surgical Congress and the American Medical Association.
Page last updated Dixie Melillo, Texas Women's Hall of Fame Inductee 1998-1999, 5:13 PM, October 3, 2016