Dian Graves Stai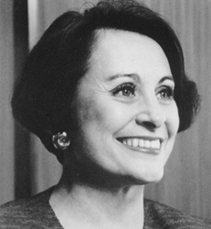 1996 Inductee
Business
Dian Graves Stai is a woman of many firsts: first chairperson of the Texas Department of Commerce, first woman to chair the Abilene Chamber of Commerce, and the first chairman of the board of Owen Healthcare, Inc., the premier hospital pharmacy management company in the country.
Mrs. Stai and her first husband, Jean H. Owen, co-founded the company in 1969. She took over as chairman in 1976 following her husband's tragic death in a plane accident. Owen Healthcare, Inc. merged with Cardinal Healthcare in the late 1990s, and she later married Harlan Stai.
In 1997, Owen Healthcare had more than $384 million in annual revenues and provided services through more than 500 agreements with hospitals and health care providers in 43 states. In addition to pharmacy management, the company has divisions dealing with materials management, home infusion services, commercial pharmacy software, outpatient pharmanage services and automated medication dispensing systems She was involved in the day-to-day operation of the company and was the controlling shareholder. Because Owen Healthcare, Inc. was headquartered in Houston, Mrs. Stai gave much to the city, but she also contributed to her hometown of Abilene.
Locally she was named Houston's 1992 Regional Entrepreneur of the Year and Woman of the Year by the Women's Support Business Network in Houston. Nationally she was recognized on five occasions as one of the top 25 businesswomen in America by Working Woman magazine and three times by Savvy magazine on a similar list.
Her civic contributions are equally significant. She served on the Boards of the West Texas Rehabilitation Center, United Way of Abilene, Community Foundation of Abilene, Texas Department of Commerce, St. Johns Episcopal School and the Texas Chamber of Commerce. In 1997, the Abilene Chamber of Commerce named her Outstanding Citizen of the Year.
Page last updated 5:01 PM, September 7, 2022