Deborah D. Tucker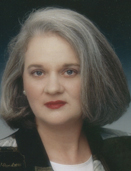 2014 Inductee
Community Service
Thanks to Deborah D. Tucker, Texas is known and respected for groundbreaking efforts to end violence against women. During 40 years of dedicated service, Tucker has worked closely with every state in the nation and two of the four territories. Internationally, she has worked with organizations and governments in México and Peru and assisted groups in 12 other countries.

Tucker's long journey began in her 20s as a volunteer at Austin's Rape Crisis Center. In 1974, she took a job at the center. With her signature energy, Tucker also co-founded and then directed the Austin Center for Battered Women during its first five years. The shelter was one of the first in the nation and received national acclaim as an exceptional program offering safety and other needed services for abused women and their children while seeking to prevent domestic violence. Later, Tucker facilitated the merger of both organizations into SafePlace, which continues to be nationally recognized as a leader for its innovative and effective programs.

In 1978, Tucker was instrumental in forming the statewide organization working to end domestic violence, the Texas Council on Family Violence (TCFV). Tucker went on to become the founding chair of the National Network to End Domestic Violence and led the group which crafted and subsequently secured passage for the landmark 1994 Violence Against Women Act (VAWA). The National Domestic Violence Hotline was initiated at TCFV under Tucker's visionary leadership. To further enhance her innate leadership skills, particularly as an advocate and administrator, she obtained a master's in Public Administration at Texas State University in 1981, while continuing more than full-time work. In 2014, Tucker received the prestigious Distinguished Alumna award from the College of Liberal Arts at her alma mater.

By 1998, she had co-founded and, in its 15th year, still directs the National Center on Domestic and Sexual Violence (NCDSV) which houses one of the most comprehensive and easily accessible websites on violence and related topics.

Tucker urges volunteerism on the local, state, and national levels. She was appointed by President Bush and Secretary Rumsfeld as co-chair of the Department of Defense Task Force on Domestic Violence 2000-2003.

Tucker has built nationally recognized organizations by using humor and charm with equal parts of courtesy and respect. Honored twice by the Texas Legislature and known for securing both Democrats and Republicans to co-sponsor needed legislation, Debby Tucker finds common ground with the simple assumption that everyone wants to end domestic and sexual violence.
Page last updated 11:47 AM, September 7, 2022