Pioneer Plaid Competition
Winning Designer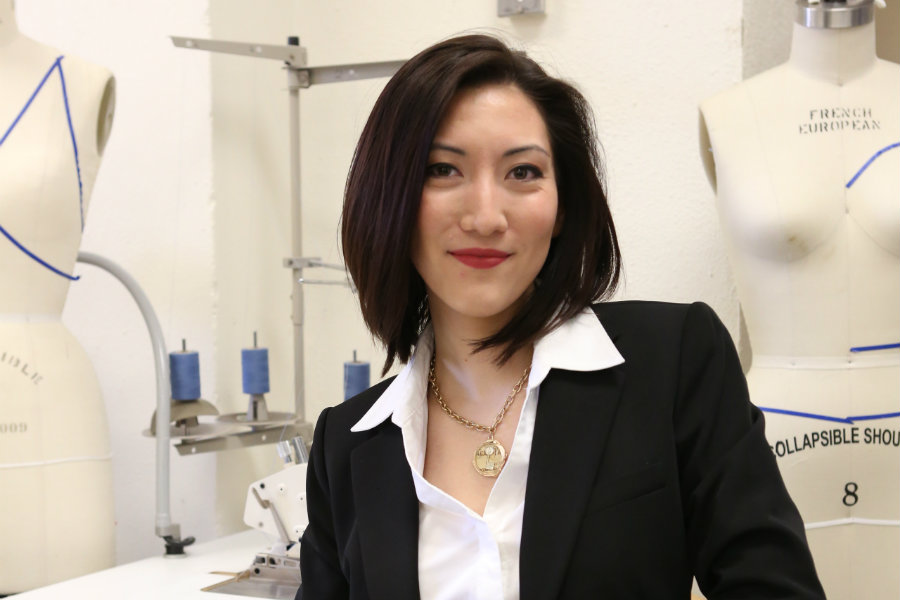 Kelsey Sager
Major: Fashion Design, Class of '19
Hometown: Laguna Beach, CA
Design Name: Boldly Go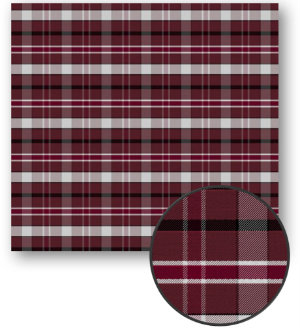 Artist's inspiration
"I grew up in a Celtic community, and have had the opportunity to see many different types of plaids. I remembered one very important person in TWU's history: Beulah Kincaid, TWU's very first graduate. I instantly looked on the Scottish Register of Tartans and found the Tartan for the Kincaid Family clan. I wanted to make sure that there was a strong tie to our university's past and what better way to do so than honoring our very first 'pioneer.'"
Finalist Designers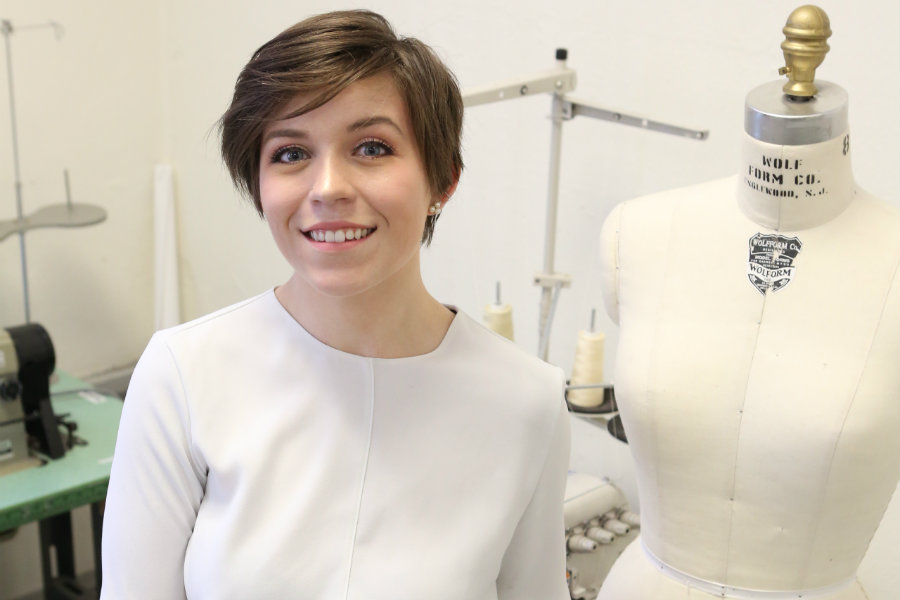 Lillia Dean
Major: Fashion Design, Class of '18
Hometown: Denton, TX
Design Name: Pioneer Proud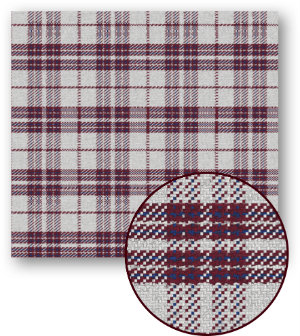 Artist's inspiration
"This plaid design has meaning in the colors used. The white in the plaid background represents the successful beginning of the university and how it has stayed pure to its roots since 1904, by first supporting young women, and then men in 1994, to educate, inspire and empower students for generations to come. The blue represents the loyalty and wisdom that surrounds our campus. With over 90,000 alumni and growing, the sense of loyalty to our alma mater is tied through a single blue strand in our plaid. The maroon represents our steadfast and passionately rooted campus that boldly goes into this world and spreads our pioneer spirit to every corner of the earth. This plaid was created to represent the passion and spirit that is within every Pioneer, past, present and future."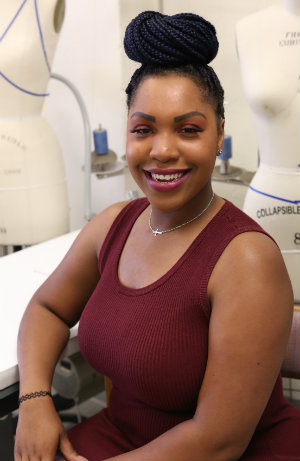 Jasmine Foster
Major: Fashion Design, Class of '18
Hometown: Fort Worth, TX
Design Name: Pioneer Woman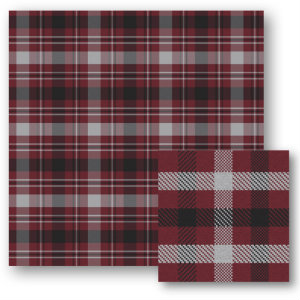 Artist's inspiration
"I was inspired by windowpane plaid designs, but I wanted to twist it slightly. I wanted large and small windowpanes to show that even though we as students may feel small on this campus, we are a part of something much bigger than ourselves. The small lines represent the students, the three lines represent the three campuses and the large lines represent faculty and staff that guide us toward achieving our goals in school and our careers."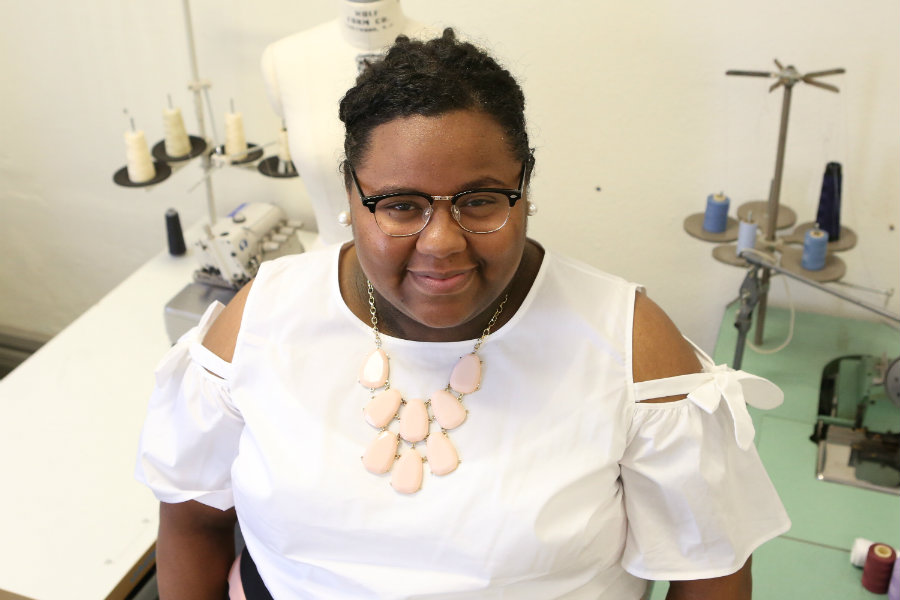 Ziaira Norman
Major: Fashion Design and Fashion Merchandising, Class of '18
Hometown: Houston, TX
Design Name: Tessie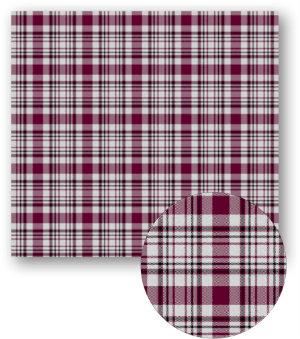 Artist's inspiration
"When I began designing my plaid, I wanted to create a design that would instill pride within our students and was visually appealing. Throughout my years here at TWU, I have worked with student's one-on-one as an orientation leader, resident assistant and senate board member. I understand that our students are all incredibly unique and have lived different lives. However as they all come together on our campus, we create something very rare and an incredible force. Although we have three different campuses we all share one heart."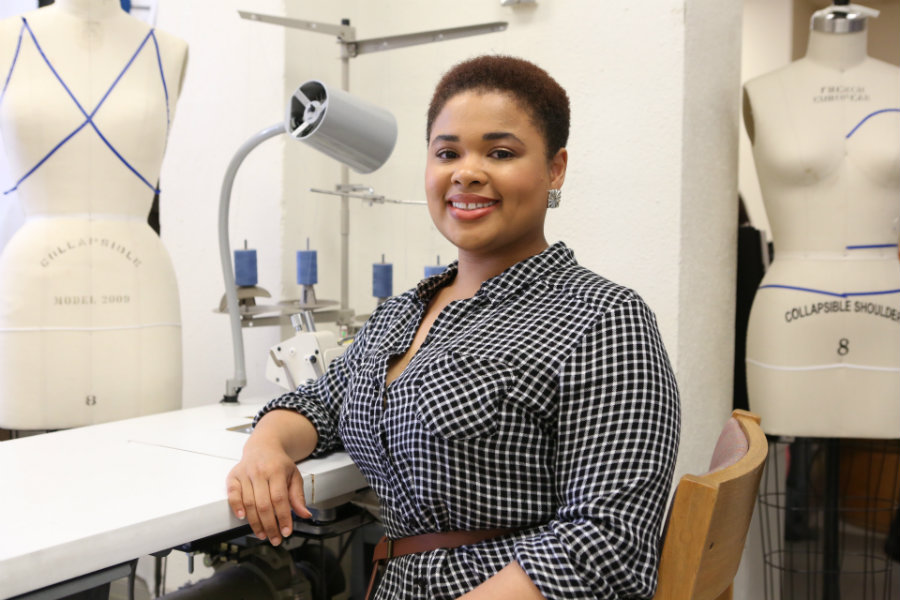 Kaleigha Thomas
Major: Fashion Design and Fashion Merchandising, Class of '19
Hometown: Beaumont, TX
Design Name: Beulah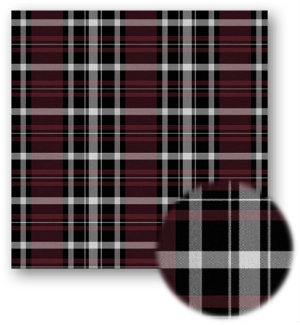 Artist's inspiration
"I designed my plaid to be simple, classic and representative of our school. With TWU's history in mind, I named my design Beulah after Beulah Kincaid, the school's first graduate, and I kept with the school colors of maroon, white and black. My intent was to create a tartan plaid that was timeless and inclusive; one not gender specific and could be worn by alumni from decades ago and incoming freshmen, female and male."
Page last updated 11:48 AM, August 6, 2018