Boo at the U returns to TWU!
Oct. 4, 2021 — DENTON — What has treats and eats, inflatables, dancing, music and candy, candy, candy? It's Boo at the U at Texas Woman's University! The popular, annual fall festival returns to the Denton campus on Thursday, Oct. 21 from 6-8 p.m.
Admission is free and open to the public, but attendees are encouraged to donate one canned good per person to support the TWU Food Pantry. More than 3,000 local children attended the festival each year, prior to COVID-19.
According to David Sweeten, director of the Student Union, the decision to bring back Boo at the U was welcomed. "It's one of the great event traditions here at TWU, and it always draws a large crowd. To keep everyone safe, we are modifying it a little, but our goal is to ensure that everyone has a spook-takular experience."
This year Boo at the U will be 100% outside at the Hubbard Hall Lawn and TWU Gardens. In the event of inclement weather, the event will be rescheduled for the same time on Thursday, Oct. 28.
In addition to photo opps and free activities, attendees can Build-A-Buddy for $7 (cash and credit accepted) while supplies last, and in honor of TWU's mascot, the 8" plush owl will receive a Boo at the U t-shirt.
Food from Starbucks and Chick-fil-A will be available for purchase, and attendees may bring food items; however, alcohol on campus is prohibited.
Parking is available from 5:30 p.m. until 8 p.m. in any "All Decal" designated lots, marked with a black painted curb. For additional information, or to donate candy for trunk-or-treating, call the Student Union at 940-898-3641.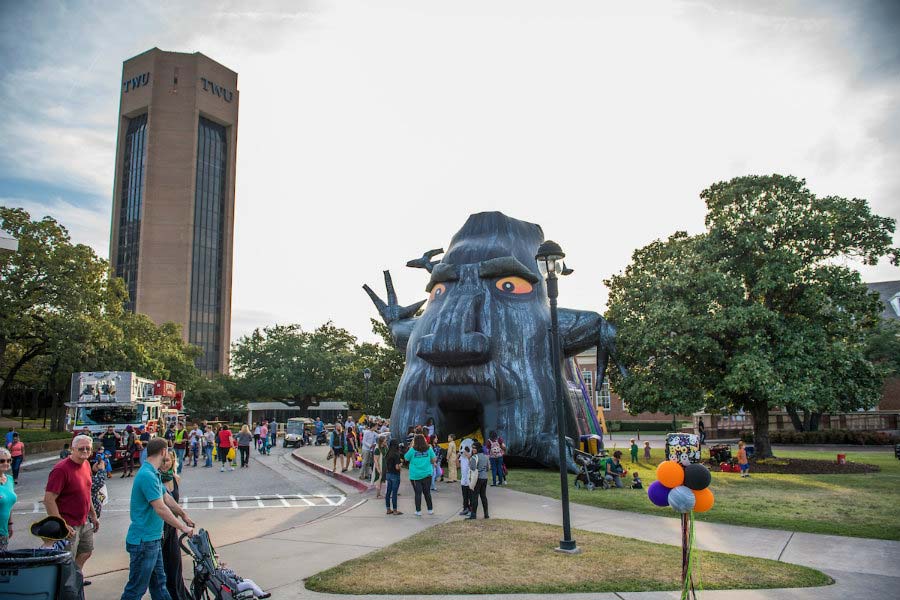 ###
Page last updated 8:55 AM, October 11, 2021