SLIS welcomes new faculty
September 3, 2020 – DENTON – With every fall semester comes new beginnings for students, this year more so than others. However, students are not the only ones to experience change this time of year.
The School of Library and Information Studies is happy to announce four new members of the faculty and recognize another who joined in the spring of 2020. Meet Dr. Kristen Becker, Kerol Harrod, Amy Lanier, Kathryn Loomis, and Dr. Vyacheslav Zavalin.
Assistant Professor Kristen Becker, EdD
Dr. Kristen L. Becker has experience as Executive Director of two public libraries and has also served as the Director of Library Services at the university and community college levels. Her experience includes renovation and new building construction of multiple libraries.
As a certified grant writer, Becker has successfully written numerous grants to benefit library patrons. Beyond her role in libraries, Becker worked in sales/training positions for several library vendors who provide services that enhance the library experience.
Becker served as the Secretary of the Kansas Library Association, the Chair of the Arizona Electronic Resource Committee, and is an alumna of the Mountain Plains Library Association Ghost Ranch Leadership Institute. Additionally, she has served on various committees and has assisted faculty in integrating Open Educational Resources (OER) into the college curriculum. She is currently a member of the Arizona Library Association, the Association of College and Research Libraries, and the American Library Association.
Becker's dissertation research focused on presidents' leadership styles to promote gender wage equality among administrators in Arizona's community colleges. She has also researched the impact of using OER in community colleges on students' pass/fail rates. Her research interests are varied and include leadership, Open Educational Resources, data-driven decision-making, building projects including renovations and new construction, grant development, and advancing technology in libraries.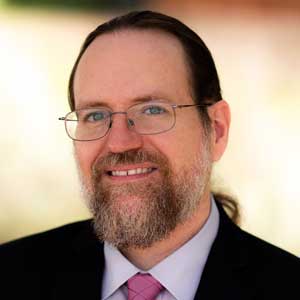 Instructor Kerol Harrod, MLS
Kerol Harrod has spent two decades working with and for libraries in Texas. He worked as a college writing instructor at the University of North Texas, partnering with librarians for information literacy instruction.
He worked as a librarian at the Denton Public Library and has edited books about continuing education for librarians, library outreach, and library marketing.
For five years, Kerol wrote and co-produced an award-winning children's educational television show for the Denton Public Library called "Library Larry's Big Day". He served on the TLA Program Committee (2018), participated in the TWU SLIS Alumni Awards Committee (2017-2019), and served as an early literacy activities trainer for the Retired Senior Volunteer Program (2018-2019).
In addition to Harrod's library work, he has been a writer, publisher, and graphic designer for corporations, nonprofit organizations, the federal government, and for himself as a business owner.
Harrod's current interests include virtual library programming, school library and public library partnerships, and outreach to underserved populations.
Instructor Amy Lanier, MLS
Amy Lanier joined the School of Library and Information Studies in Spring 2020 and holds a current Texas School Librarian Certification, as well as certifications in Secondary English Language Arts, English as a Second Language, Elementary Self-Contained, and Early Childhood.
She served in Texas public K-12 schools for twenty years, thirteen of which were spent in school libraries at the elementary, middle, and high school levels.
After leaving K-12 schools, Lanier worked for two years as an academic librarian at Blagg-Huey Library on Texas Woman's University's Denton campus, serving first as Manager of Student and Community Engagement Services, then as Manager of Access Services.
She served as chair of the 2019 Cross Timbers Library Collaborative planning committee, and she chaired the TWU Libraries' Diversity Work Group. Lanier is studying in pursuit of a PhD in Information Science with a concentration in Journalism at the University of North Texas.
Instructor Kathryn (Katie) Loomis, MEd
Katie Loomis grew up in Texas and returned after 20 years in Louisiana. She is completing her PhD in Curriculum Instruction: Language and Literacy at the University of North Texas. Loomis earned her BA and MAT from Centenary College of Louisiana and her MEd from Louisiana State University Shreveport.
Loomis was an elementary school librarian and classroom teacher for 14 years. In 2017, she moved back to Texas to begin her PhD at UNT.
Previously a Graduate Assistant and Teaching Fellow, her research interests include agency development in children, literature for children and young adults, library advocacy, and school libraries.
Her dissertation research explores the enactments of characters in children's literature specifically from school libraries. She has been involved in research surrounding social media use in schools, higher education discourse, and school library policy in Texas.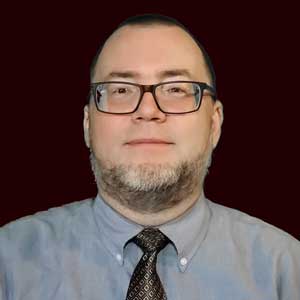 Assistant Professor Vyacheslav (Slava) Zavalin, PhD
Vyacheslav "Slava" Zavalin completed his ALA-accredited master's degree in information science with a concentration in information organization and systems and a PhD in information science with concentration in data analytics at the University of North Texas.
His research interests, teaching, and practical experience lie in the areas of cataloging and classification, metadata, subject analysis, and information organization and access in digital libraries, as well as data analytics, digital imaging and data visualization.
Since 2015, he has been teaching RDA Cataloging in MARC21, including descriptive and subject cataloging and authority control. He actively collaborated with faculty, students, and library practitioners in several research projects and co-authored resulting publications in areas of information organization and access.
As a teaching fellow, Zavalin designed course materials and taught as instructor of record introductory and advanced cataloging and classification courses. He also designed and taught a Data Visualization and Analytics course.
His teaching philosophy emphasizes experiential learning and he is committed to working closely with students to help them achieve academic success and develop professionally.
Page last updated 1:17 PM, November 5, 2020