Discounted Tuition Rate
As an Oklahoma resident, you can attend TWU at a discounted out-of-state tuition rate. Pick a major and calculate your total cost of attendance as an Oklahoma resident.
Explore Denton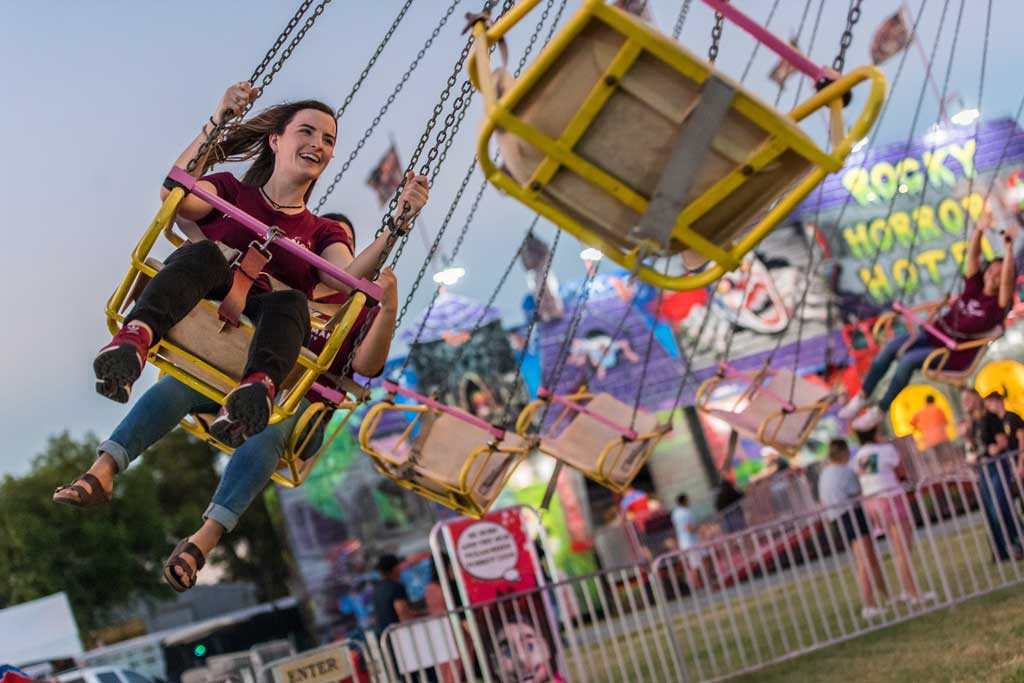 Dentoning is the experience of enjoying, discovering and exploring all the college town of Denton has to offer. Visit us in North Texas and explore things to do, including:
Explore TWU's Three Campuses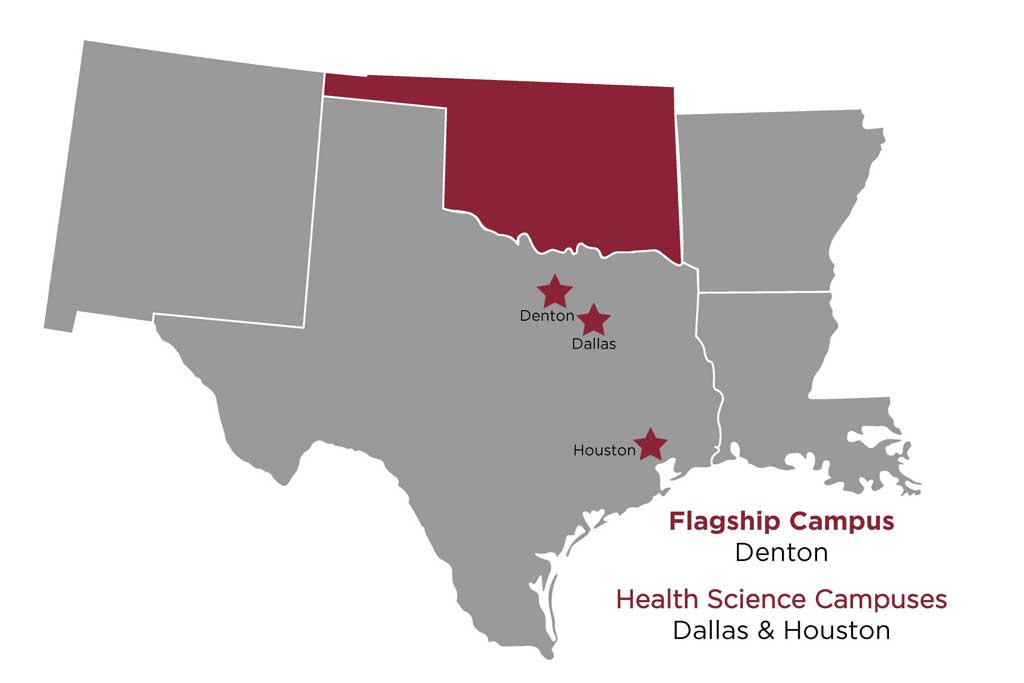 Denton
TWU's Denton campus offers programs in nursing, liberal arts, fine arts, the sciences, health sciences, business and education, and it's just 40 miles from the Dallas-Fort Worth Metroplex, assuring our students easy access to major arts, culture and career possibilities.
Dallas
The TWU T. Boone Pickens Institute of Health Sciences - Dallas Center offers programs in nursing, occupational therapy, physical therapy, health care administration and an MBA; the center also houses the TWU Stroke Center—Dallas.
Houston
The TWU Institute of Health Sciences - Houston Center, located in the Texas Medical Center (TMC), offers programs in health care administration, nursing, nutrition and food sciences, occupational therapy, physical therapy and an MBA.
Explore majors & academics
Our programs provide a foundation for a rigorous academic experience through high-quality undergraduate, graduate and professional programs both on campus and at a distance.