TWU professor named to DFW Great 100 Nurses list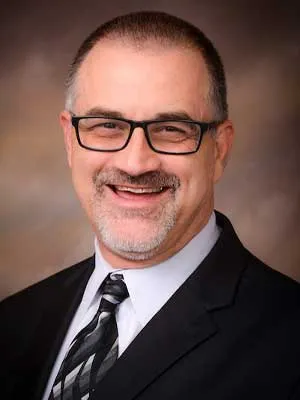 Feb. 14, 2023 — DALLAS — Texas Woman's University continued its legacy of being recognized for producing outstanding nurses, this time landing Associate Clinical Professor Jeffrey Williams, DNP, to the 2023 list of the DFW Great 100 Nurses.
"I am humbled by the fact that my colleagues here in the College of Nursing felt my contributions to nursing were sufficient to potentially make the list," Williams said. "Knowing that is plenty of recognition, but being named to the list is humbling. I am truly honored."
Williams is the course manager for NUR 3005, Concepts and Clinical Competencies, the first clinical course nursing students take in the TWU undergraduate program.
"It is great to help these students take their first steps into becoming professional nurses," Williams said.
He is also the faculty advisor for the LGBTQIA Success student organization on the Dallas campus, and began serving last October on the American Association for Men in Nursing board of directors.
Williams is among many in a line of nurses in his family. His mother, stepmother, sister, sister-in-law, nephew and his wife, and most recently his youngest niece, are all nurses, too.
"I've been around nurses my whole life," Williams said.
Now he is recognized as one of the 100 greatest nurses in the DFW area.
Page last updated 11:37 AM, February 14, 2023