Nursing announces 2023 Doswell Health Informatics Conference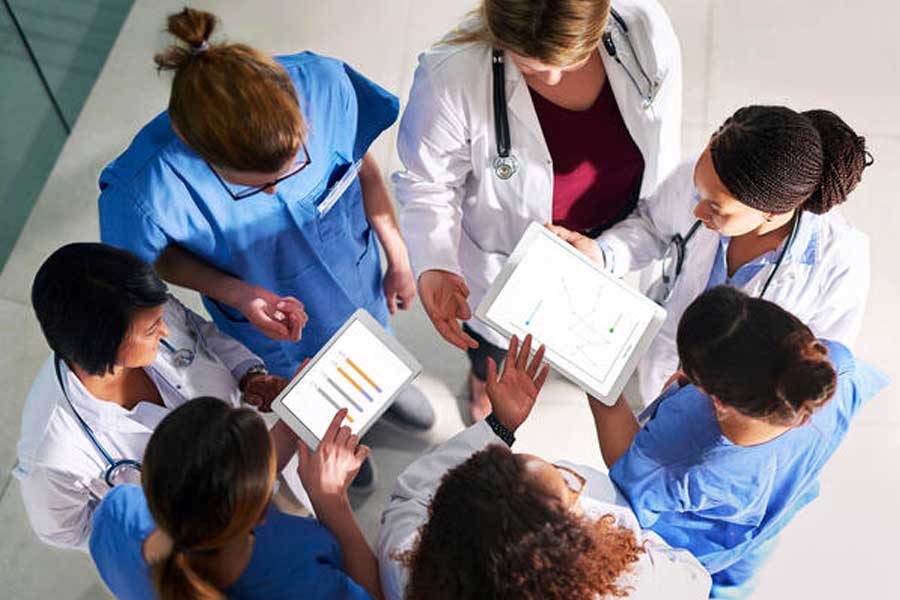 Dec. 12, 2022 — DALLAS — The Houston J. and Florence A. Doswell College of Nursing announced the 2023 Doswell Health Informatics Conference to take place April 28, 2023, at TWU Dallas. This year, the theme is "Enhancing clinician and patient well-being through health informatics."
More information for attendees is forthcoming in the new year, but right now the conference is accepting abstracts and registrations to be an exhibitor. The deadline for both is January 31, 2023, at 11:59 p.m.
To learn how to submit an abstract or register as an exhibitor visit the Doswell Health Informatics Conference webpage.
Keynote speakers for the conference this year will be Anjum Khurshid, MD, PhD, FAMIA and Katherine Lusk, MHSM, RHIA, FAHIMA.
Khurshid is Chief Data Scientist at the Sentinel Operations Center and serves on the faculty at Harvard Medical School and the Harvard Pilgrim Health Care Institute.
Lusk, the 2021 president of the American Health Information Management Association (AHIMA), is current Vice President of Strategic Partnerships at the Texas Health Services Authority.
The conference is free with included continental breakfast and lunch, parking, registration and exhibition. CEUs are available.
Focal points of the conference include strategies to enhance applications through health informatics, a deep dive into the value of interoperability, and solutions to reduce documentation burden, ensure healthy work environments and improve workflow efficiency. Presentations will also focus on opportunities to better acquire, process and utilize data as well as interprofessional education for fostering future leaders in the field.
To support the Health Informatics Scholarship Fund, make a gift here.
For any questions, contact Mikyoung Lee, PhD, the Doswell Endowed Chair for Informatics and Healthcare Transformation, at mikyounglee@twu.edu.
Page last updated 4:25 PM, April 20, 2023