Nurses Week 2021
It is Nurses Week 2021 and we express a huge appreciation for nurses everywhere and the work they did this year. We are filled with more hope this year instead of the exhaustion many nurses felt a year ago. For a reminder of some of the heroic stories of last year, visit Nurses Week 2020.
This year, we continue to recognize the great work nurses are doing across the country. In addition to thanking all of them, the TWU College of Nursing would also like to recognize some of our own.
Rebecca Keele, PhD, RN, PHCNS-BC
Peggy Landrum, PhD, RN
Catherine Martin, MSN, APRN, FNP-C
These three represent a small portion of the entire nursing faculty at TWU across Denton, Dallas and Houston campuses. The faculty adapted to an ever-changing world over the past year to provide an outstanding education to nurses and prospective nurses.
Thank you!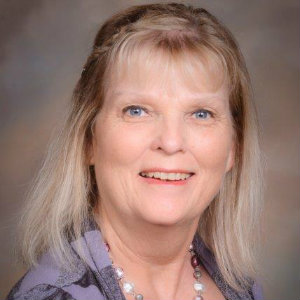 Rebecca (Becky) Keele, PhD, RN, PHCNS-BC
Professor
Nursing Research, Nursing Policy, Nursing Instrumentation, Health Promotion
What does Nurses Week mean to you?
National Nurses Week honors contributions and sacrifices of nurses who keep patients healthy, often at the front lines, regardless of risk. The pandemic highlighted how nurses have stepped up to the plate. It is a time to celebrate and thank nurses. It is also a time to celebrate the birthdate of Florence Nightingale, the founder of modern nursing.
What drew you to the nursing/faculty profession?
I have always liked to take care of people and animals. Even as a child, I would bandage my pet's wounds and nurse them back to health. My father had heart disease and I vividly remember as a child watching nurses take care of him and thinking, "That is what I want to do when I grow up."
I dedicated my life to becoming a nurse at the age of eight during an experience at church camp. I have always loved teaching others. As a staff nurse, I took new nurses under my wing and mentored them.
I have been in nursing education since 1978 and it afforded me the opportunity to do great work like working with underserved patients and giving students an entry into working with those populations.
A great thing about the nursing profession is that there are so many different areas to choose to practice and specialize. I always tell my students that you cannot be bored in nursing. If you get tired of one area, you can always change to a different one.
What has been the toughest challenge in your profession?
The toughest challenge I have had in nursing is frustration in not being able to obtain needed health care for underserved populations. It is exceedingly difficult to obtain needed health care services with insufficient insurance or none at all. This results in patients waiting until they are a train wreck of a health case before seeking care, creating a catastrophic situation!
What would you say is the most rewarding aspect of your job?
Making a difference in the lives of patients and students. My experience has been that people, particularly the underserved, are most appreciative of anything you do for them. It is so rewarding to see any improvement in a patient's health and quality of life because of your efforts. Being an educator for more than 40 years has allowed me to witness many students go on to do great things in their professional lives. Getting an email years later from students telling you what a positive impact you had on their lives is an extremely satisfying experience.
How has the pandemic impacted your role in the profession?
Personally, the pandemic has not really changed my role as an educator. My courses were typically online before the pandemic. However, I have witnessed the struggles many of my students have had working as nurses during the pandemic. Some contracted COVID-19 taking care of their patients without considering their own health and continue to fight health issues. I have been blessed to not be personally affected by COVID or had a family member with COVID, but I have friends that have lost loved ones.
The College of Nursing has worked hard to lessen the impact of COVID restrictions on student clinicals and patient contacts. I am currently working in a family practice clinic as a nurse practitioner student and have experienced the need to ensure safety of patients and myself.
What were your views/expectations of nursing before you became one, and how have those changed since going into the nursing profession?
I have been a nurse since 1975. That is a long time! My initial view of nursing was that it is a helping profession taking care of anyone with need. That includes health care but also social service needs. I have seen nursing go from a holistic high-touch profession to a focused high-tech profession to a profession that emphasizes the importance of both. I'm happy to be part of such a great profession!
Given the state of nursing today, how might you see the profession evolving over time?
I think we will see more advances in nursing science, especially in the following areas: nursing informatics, use of GPS modeling, robotics, forensics, implementation science, precision medicine, and population science. I would like to see more emphasis on bringing healthcare back into the home. Nursing started in the home and where people work. Along with patients being more comfortable in their own homes, it will also decrease transmission of disease and infection.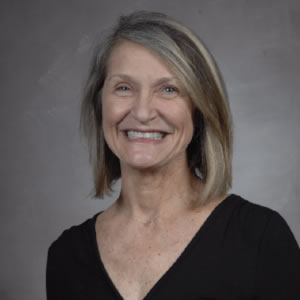 Peggy Landrum, PhD, RN
Clinical Professor
Health Promotion, Mental Wellness, Group Dynamic, Qualitative Research
What does Nurses Week mean to you?
I love Nurses Week because it highlights the many ways that so many nurses serve – In clinical settings, in research, in teaching, and more. I hear stories that make me so proud and humbled to be a nurse.
What drew you to the nursing/faculty profession?
From the time I was quite young, I knew I wanted to be a nurse. I was always that girl who wanted to take care of others, to help. I probably wasn't always helpful, looking back, but my intentions were good! First, I loved surgery/recovery room settings. Now I am about everything mental health. It's an exciting frontier in terms of new discoveries in disease processes and in treatment options.
I pursued graduate education in order to practice as a therapist and a consultant/trainer. Along the way, I reluctantly agreed to work as an adjunct faculty member as a favor for a TWU colleague, shepherding students as they rotated through psychiatric hospitals and clinics. Quite unexpectedly, I loved it!
What has been the toughest challenge in your profession?
Overall, I would say that the most enduring challenge across all areas of my career has been to remember to take care of myself. It's so tempting to put concerns for patient care and student care first to the extent that we don't designate time for replenishment. And of course, the challenge of staying current in our field is daunting!
What would you say is the most rewarding aspect of your job?
I love that moment when we get it right! And that moment is always, I would say, the result of collaboration with a colleague, a patient, a family member, or a student. It may be a bit of relief of physical or emotional pain, or solving some problem, or celebrating some success or accomplishment. Knowing that you've made a difference in someone's experience, someone's story, is truly priceless.
How has the pandemic impacted your role in the profession?
My role as educator has continued throughout the pandemic with all of the requirements and expected outcomes. Because of excellent leadership in the College of Nursing, we were able to adjust and work in different ways to meet our goals. The part of my role that's been most affected is the informal "work" that takes place in the hallways, or by stopping into a colleague's office, or by a spontaneous visit from a student. Truly, it's been exhausting to make all of the accommodations that have been necessary. However, I have never been more proud of my colleagues and my students for meeting every single challenge! It's inspiring to be in the midst of this incredible resilience.
What were your views/expectations of nursing before you became one, and how have those changed since going into the nursing profession?
First, know that before I became a nurse is now a very long time ago! In general, my view was quite limited, something like: be a nurse and take care of people who are sick in hospitals and help them get well. I liked the idea of being helpful, and that was the essence of nursing. In some ways, of course, that is still central to our profession. However, it's so much bigger and nuanced than I could have ever imagined. There are countless ways to be a nurse. Direct caregiving is one way, but don't forget teaching, research, policymaking, legislating, and the list goes on.
It is an incredible honor to be let into someone's world with the intent of making a difference. Nurses do this every day, and I love being part of it all. All those years ago, I could not possibly have imagined the inspiration that I would experience throughout my career. What an amazing gift!
Given the state of nursing today, how might you see the profession evolving over time?
Nurses are key to keeping our population well, and this will become much more visible as we go forward. I believe, along with many others, that nurses must, and will, play a more central role in structuring our evolving health care delivery system. Most critically, we must be present in policy development at all levels. The profession is poised to make great strides in these arenas over the next 20 years.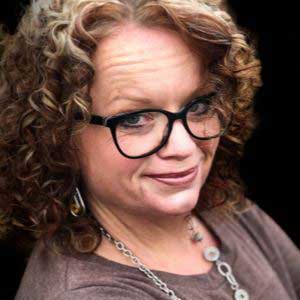 Catherine (Katie) Martin, MSN, APRN, FNP-C
Assistant Clinical Professor
Family Nurse Practitioner Program
What does Nurses Week mean to you?
Nurses Week is the time to celebrate all nurses and an opportunity to demonstrate to the world what an honor it is to be a nurse. It's a time the world gets a peek at the true heart of a nurse. Nurses Week is a time that nurses are celebrated for not only their dedication and commitment to the health and wellbeing of others, but their selflessness and love of all humanity.
What drew you to the nursing/faculty profession?
I believe I was born a nurse! From childhood, as a little girl, I only wanted to be a nurse when I grew up. For me there has never been another profession.
What has been the toughest challenge in your profession?
For me, the toughest challenge was transitioning from nurse to family nurse practitioner. That journey was not easy, and it continues to challenge me to be the best I can be – for my patients, for the nurse practitioner students I precept, and most certainly for the future generation of NPs that I teach.
What would you say is the most rewarding aspect of your job?
It always was, and continues to be, about making a difference in the life. I've always been passionate about this. Nurses make such difference in just about every person they touch. In family practice there is always an opportunity whether it be helping a patient understand a treatment plan, partnering with the patient to agree on a plan of care or a medical plan or just taking the time to listen to a patient. Nurses are slow to speak and quick to listen.
As I mentioned before, the journey from registered nurse to nurse practitioner is a challenging one. The most rewarding aspect of my role as NP faculty is being able to travel that journey with our students, to watch them grow and blossom into a health care provider that I'd be proud to see as a patient. There is no better moment than when a nursing student realizes their knowledge, their potential, and their success.
How has the pandemic impacted your role in the profession?
The pandemic took a toll on every aspect of the nursing profession whether front line nurses, NPs in practice or clinical faculty. Everyone was impacted in some way. Nurses, however, are incredibly resilient. As a profession, we don't give up easily.
Our NP students that have continued in graduate school towards their goals, despite challenges and fears of the global pandemic, are the epitome of resilience, selflessness, and community love. Our faculty at TWU is incredible. When clinicals for NP students were canceled early in the pandemic, faculty responded by creating incredible, innovative virtual learning experiences, ensuring that students met clinical requirements and competencies required while maintaining the rigor and excellence standards in our FNP program. The students loved them and reported that they provided an exceptional and educational experience. Suffice it to say, I am incredibly proud of my profession!
What were your views/expectations of nursing before you became one, and how have those changed since going into the nursing profession?
I have been in the nursing profession for many, many years. When I began as a novice registered nurse I viewed the role of a nurse clinically, as a caregiver. Now, 26 years later, I see the profession more broadly. Certainly, nurses are compassionate caregivers, but there is so much more to it. Nurses are leaders, advocates, promoters of primary disease prevention, collaborative team members, educators, practitioners, clinical scholars, and nurse researchers. As nurses we influence healthcare policy, conduct research and translate evidenced-based research into clinical practice for the betterment and improvement of patient outcomes worldwide. There is nothing like the power of a nurse!
Given the state of nursing today, how might you see the profession evolving over time?
Nursing education will always advance and evolve. Professional nursing organizations support the transition to move APRNs to the doctoral level as entry into practice by the year 2025. Healthcare is complex and ever evolving as well. Nurses will continue to evolve to meet the needs of our populations. I see nursing moving away from state and national health to global health. Our profession continues to ensure nurses on every level are exceptionally prepared to handle the rapidly changing healthcare environments here at home and worldwide. Professional development and continuing education is the key!