TWU documentary selected for San Antonio Film Festival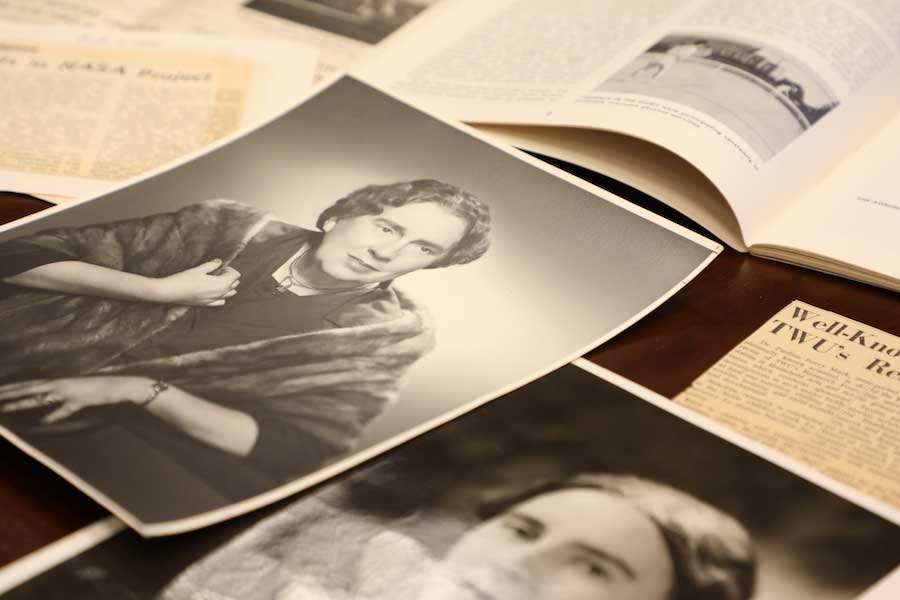 July 16, 2019—Denton, TX—Mack Minded: Humanly Possible, a short documentary film about female scientist Pauline Beery Mack, PhD, who performed groundbreaking research for NASA throughout the 1960s, has been selected as an official entry of the 25th Annual SAFILM-San Antonio Film Festival.
The film was selected out of hundreds of submissions, according to the film festival organizers. It will be screened in downtown San Antonio at the Tobin Center for the Performing Arts at 11 a.m., Saturday, Aug. 3, 2019, in the Feik Family Rotunda as part of the Lone Star Shorts Block.
Mack Minded: Humanly Possible tells the story of Mack's research on bone density and the effect of space travel on the body. She did this during a time when there were few women in the field of science. The film is a joint production of Curious Dog Creative and Texas Woman's University. Mack served as dean and director of TWU's Research Institute from 1952-1973.
"As NASA gets closer and closer to manned flights to Mars, the life's work of Dr. Mack continues to play a role in space exploration, even decades after her death," said Susan Carol Davis, the film's director. "Yet, her story and her contribution to space travel as we know it remained to be told—until now."
NASA's celebration of Apollo 11's 50th anniversary this year sparked the interest to share the story of Mack, according to Davis. "Her bone density studies shed light on the very human element of Neil Armstrong's first steps on the moon."
While developing this story for film, Davis led an all-female crew which included director of photography and editor Claire Blakeney Dejarnett. The documentary features Mack's former research assistants as well as TWU faculty who are involved in projects sponsored by the Texas Space Grant Consortium.
The extended cut of this film, Mack Minded, premiered in April at the Thin Line Fest, where it won the Best Denton Award for Documentary Filmmaking.
Media Contact
Deanna W. Titzler
Director of Public Relations
940-898-3252
dtitzler@twu.edu
Page last updated 1:57 PM, July 16, 2019