TWU alumna wins as last woman standing in Hell's Kitchen finale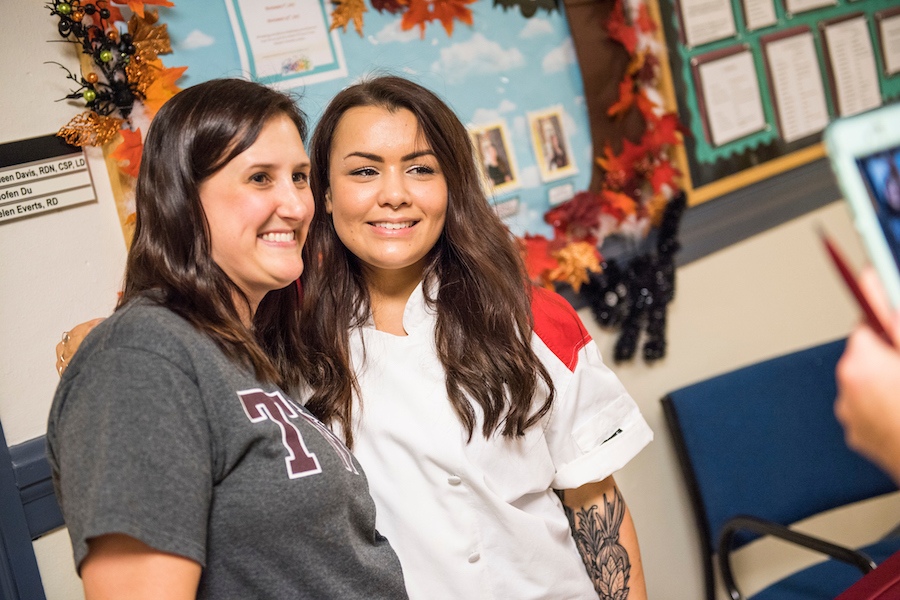 Creating original gourmet cuisine from scratch in 40 minutes would be stressful for most people, but imagine doing it for an audience of 3 million people. That was the life of TWU alumna Michelle Tribble these past five months as a contestant on the Fox reality TV series Hell's Kitchen.
On Friday, Feb. 2, Tribble (BAS 2016) won this popular cooking competition hosted by Celebrity Chef Gordon Ramsay. She entered the finale as the only woman in the final slate of three competing to become head chef of Ramsay's new Hell's Kitchen restaurant at Caesar's Palace Las Vegas.
Tribble was no stranger to the fire found in Hell's Kitchen. After placing third in Season 14, she was selected to appear in this year's Season 17 All-Star edition. Throughout this season, she has shown her culinary expertise in the kitchen, some of which she gained while earning her bachelor's degree in culinary science and food service management at TWU.
Tribble was a member of the first class to participate in Texas Woman's Culinology® program, the nation's largest such program approved by the Research Chef's Association and the only one offered in Texas.
Angie Griffin, assistant clinical professor and coordinator of TWU's Culinology program, taught Tribble and helped her land a research and development culinary internship at PepsiCo.
"Michelle is very smart and creative," Griffin said. "With her passion for food, she can take an ordinary recipe and fill it with flavor, nutrients and style."
TWU's Culinology program combines culinary arts and food science education with food product development. Through the program, students can earn certification as a research chef or culinary scientist.
"I appeared on Hell's Kitchen the first time prior to attending TWU," Tribble said. "The experience I gained at Texas Woman's made me better prepared for the creativity and fast-pace required on this show. It's amazing what a difference a few years can make!"
Throughout her time with the show, Tribble remained connected with her alma mater, returning to the TWU Denton campus in October 2017 to sign autographs and meet with current students. She talked with them about her experiences on the show and what it's like working in the ever-evolving restaurant business.
"Michelle graciously gives of her time, even with her busy schedule," Griffin said. "She's a great role model to our students and will be an outstanding head chef because she knows how to balance the culinary arts with the personal side of working in a kitchen. We all were cheering for her at Texas Woman's University."
Tribble was featured in a 2016 Texas Woman's Culinology program announcement in New York Times Square.
Media Contact
Deanna W. Titzler
Director of Public Relations
940-898-3252
dtitzler@twu.edu
Page last updated 9:18 AM, January 12, 2023