Texas Woman's University to conduct Spring 2019 Commencement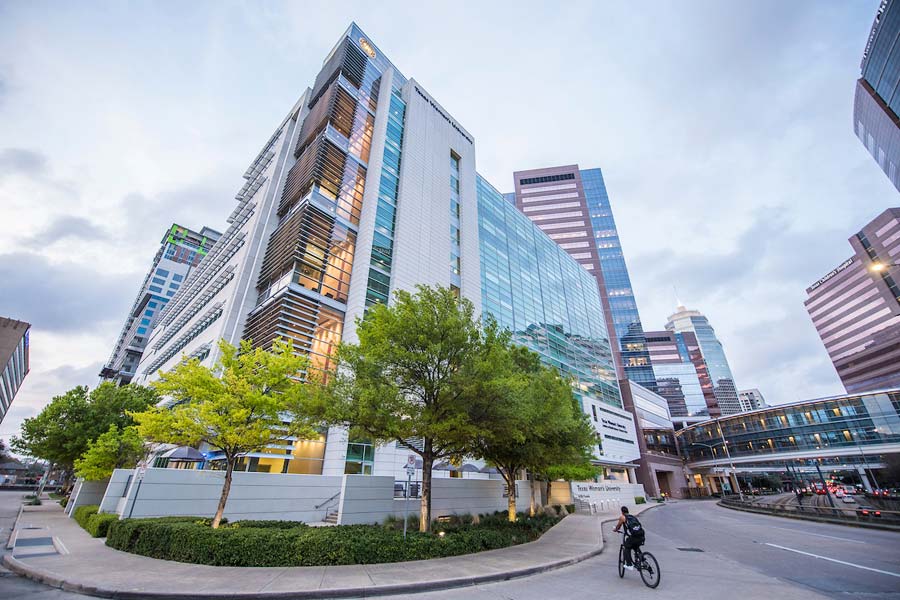 May 7, 2019 — HOUSTON — The Spring 2019 semester at Texas Woman's University will draw to a close with commencement ceremonies scheduled Friday and Saturday, May 10-11 on TWU's Denton campus, and Sunday, May 12 in Houston.
The Houston ceremony will take place at 2 p.m. Sunday, May 12 in The Woodlands Marriott. Anita Hufft, Ph.D., retiring dean of the TWU College of Nursing, will deliver the commencement address. Approximately 216 degrees will be awarded during the ceremony.
The Denton ceremonies include candidates from TWU's Dallas Center. Approximately 1,527 degrees will be awarded during the Denton ceremonies, which will take place in the Kitty Magee Arena of Pioneer Hall, located on Bell Avenue.
All TWU ceremonies will be viewable via live streaming at https://www.twu.edu/registrar/graduation-and-commencement/livestream-commencement/
For more information on Commencement, view the full commencement schedule.
A number of students walking across the stage in Houston this year have remarkable stories of achievement:
Torrey Alexis Jr. will receive his master of science in nutrition during the Houston ceremony. Like a third of America's students in higher education, Alexis experienced food insecurity. He worked on implementing a TWU food pantry that offered foods including fresh produce and shelf-stable goods to struggling students, and was interviewed about the program on National Public Radio. In the future, he hopes to work toward a doctoral degree in public health and become an educator in nutrition and public health.
Glorimar Medina-Rivera also will graduate in the Houston ceremony, receiving her master of business administration degree. Medina-Rivera, an anesthesiologist by trade, was appointed last year to lead Harris Health Systems Ambulatory Services. She believes her pursuit of an MBA helped her advance to her current position as executive vice president, in which she oversees more than 30 different ambulatory sites. Medina-Rivera decided to pursue an MBA to better understand the business side of healthcare and give physicians a seat at the table.
Garry Brydges will receive his doctoral degree in nursing science, adding to his impressive list of advanced degrees, including an executive MBA, a doctorate of nursing practice, a master's of nursing in nurse anesthesia and a master's of nursing in acute care nurse practitioner. He is a certified registered nurse anesthetist and chief nurse anesthetist at the University of Texas MD Anderson Cancer Center, and currently serves as president of the American Association of Nurse Anesthetists. He believes the nursing science doctorate will enable him to conduct research as the primary investigator at many institutions.
Cherish Lynn Snop-ko will receive a doctor of physical therapy degree. She completed her final clinical internship at Walter Reed Hospital in Washington, D.C., where the experience of treating wounded service members inspired her to make sure all veterans receive the medical care they deserve. Snop-ko, a veteran of the U.S. Army, retired as a master sergeant in 2014 after serving more than 20 years as an ammunition specialist. In the future, she hopes to work in the Houston area with geriatric patients and veterans, and would like to provide pro-bono physical therapy for underserved populations and wounded warriors.
Dominique Guinn of Houston will walk across a Denton stage when she receives her doctoral degree in health studies during TWU's first ceremony Friday, May 10. Guinn pursued her doctorate while fighting acute lymphoblastic leukemia. The cancer not only drained her financially, but also required hospitalization five to seven days a month for a year. Through it all, Guinn continued to teach at Texas Southern University in order to keep her health insurance. Family and friends rallied together to help, and TWU's Food Scholarship Program and the Houston Food Bank provided healthy foods for Guinn and her two daughters. She participated in a clinical trial on a new medication she says saved her life, and as an African-American woman, Guinn is using her experience to encourage diversity in clinical trial research.
Page last updated 9:45 AM, May 7, 2019