Stay Connected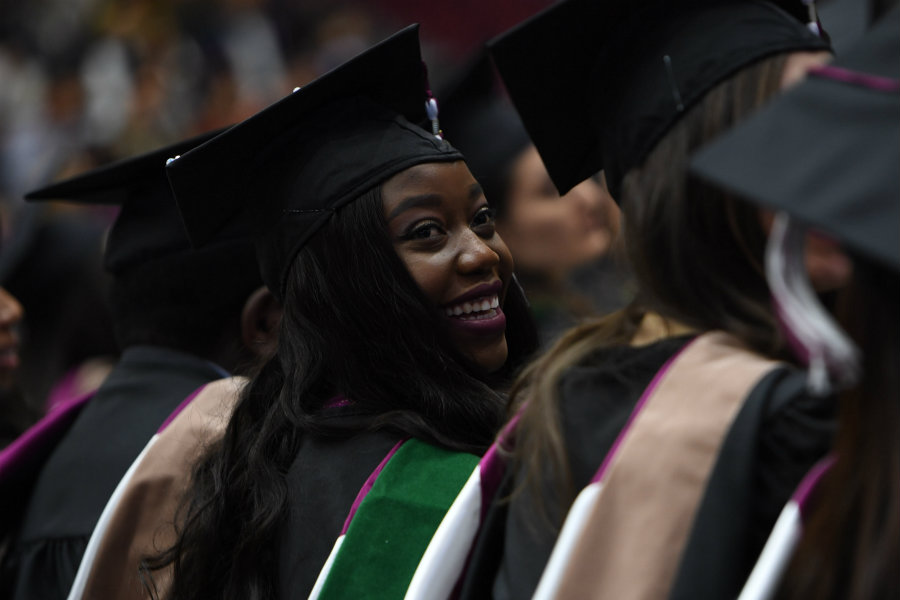 Now that you've graduated and started towards your future, all of us at the College of Business wish you well and hope you come back to share your successes and stories. Here are some resources for keeping in touch after graduation.
Stay active as an alum
A valuable resource for all TWU Alumni is the Office of Alumni Engagement. See all the benefits that are yours as a graduate of TWU or join an alumni chapter. Be sure to keep your contact information current using our online Alumni record update.
How to give
Invest in the future of the College of Business by making a gift to TWU. Here are some quick steps to ensure your contribution is routed appropriately:
Visit TWU's Make a Gift website.
Enter the amount you would like to donate.
Click the drop down button next to "Designation" and choose "College of Business".
Complete the rest of the form and click the "Donate Now" button to submit.
Thank you for donating to the College of Business! Your generosity and support are greatly appreciated.
Page last updated 10:43 AM, August 30, 2022