Rigoberto Delgado, PhD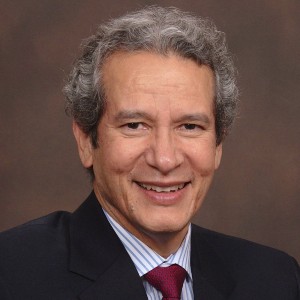 Program Director, Health Care Administration Program
Professor - Health Care Administration
College of Business
Program Area: Health Care Administration
Professional Preparation
PhD, University of Texas Health Sciences Center at Houston
MBA, University of California at Berkeley, Walter A. Haas School of Business
BA, Universidad Autónoma de Chihuahua, México
Profile
PhD, MBA health economist specializing in cost-effectiveness analysis, population health analytics, and health disparities research - healthcare access for at-risk populations.
Significant experience in collaborative, transdisciplinary, research and the establishment of working partnerships across disciplines and institutions at the national and international level.
Considerable experience conducting mixed methods research, focus group studies, community-based surveys, qualitative data analysis, and GIS-based evaluations of socioeconomic factors of health outcomes.
Expert in the development and implementation of graduate educational programs in health economics, healthcare management, healthcare policy, and public health.
Bilingual English/Spanish and extensive experience working with minority populations.
Representative Publications
R. Delgado, De la Rosa, M. Picado, C. Gonzalez, L. Ayoub-Rodriguez, L. Gemoets. "Cost of Care for Asylum Seekers and Refugees Entering the United States: The Case of El Paso, Texas". Submitted for publication to the Journal of Health Care for the Poor and Underserved on April 10, 2021
S. Alsarhan, R.I. Delgado, T.M. Krause, D. Aguilar, O. Mikhail, "The Drivers of 90-Day CABG Episode Payment Variation for Commercially Insured Patients", Submitted for publication to the Circulation: Cardiovascular Quality and Outcomes on March 24, 2021
T. Z. K.Win, R. Delgado, V. Miranda, C. Gonzalez, M. Picado, L. Gemoets. "Application of mHealth Technologies for Public Health in Bangladesh, Cambodia, Lao PDR and Myanmar: A Narrative Review". Submitted for publication to the BMC Globalization and Health Journal on January 15, 2021
S. Majeed, J. Peng, A. Li, Y. Lin, R. Delgado. "Forecasting the Demand of Mobile Clinic Services at Target Communities via Integrating Multi-Source Data". Accepted for publication by the IISE Transactions on Healthcare Systems Engineering on December 28, 2020 DOI: 10.1080/24725579.2020.1859305
S. Attipoe-Dorcoo, R. Delgado, A. Gupta, J. Bennet, N.E. Oriol, S.H. Jain. "The Mobile Health Clinic Model in the COVID-19 Pandemic: Lessons Learned and Opportunities for Policy Changes and Innovation". International Journal for Equity in Health, 2020 05 19; 19(1):73
Attipoe-Dorcoo, S., Delgado, R., Lai, D. et al. Geographical Influence of Mobile Clinics in the Southern United States. Applied Spatial Analysis and Policy (2020). https://doi.org/10.1007/s12061-020-09345-4
Sharon Attipoe-Dorcoo, Rigoberto Delgado, Dejian Lai, Aditi Gupta, Stephen Linder. "Analysis of Annual Cost of Operating Mobile Clinics in the Southern United States". Journal of Primary Care and Community Health 2020 Jan-Dec;11:2150132720980623. doi: 10.1177/2150132720980623. PMID: 33349118; PMCID: PMC7758644.
Page last updated 8:25 AM, September 28, 2022