Fashion Merchandising Careers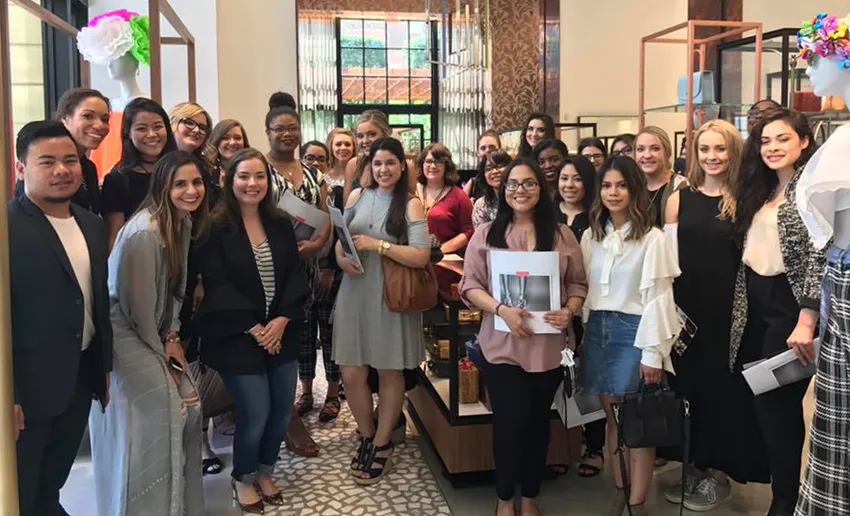 TWU students tour the Forty Five Ten luxury boutique in Dallas, TX.
Careers in fashion merchandising are challenging, exciting and rewarding. The wide variety of opportunities in the industry attracts people with many different interests, goals and abilities. Most jobs require people with business know-how, analytical ability and management skills while others require people with a high degree of artistic creativity and originality. Regardless of the position, successful people working in a fashion merchandising career have a pleasing personality, a real interest in people, and a willingness to work and learn.
Individuals with a degree in fashion merchandising work as
Merchandisers
Buyers
Sales representatives
Store managers
Regional managers
Wholesalers
Manufacturer's sales representatives
Merchandise planners
Merchandise analysts
Merchandise allocators
Promotional coordinators
Manufacturer's store coordinators
Fashion coordinators
Fashion directors
Advertising managers
Visual merchandisers
Resident buyers
Fashion forecasters
Divisional merchandise managers
General merchandise managers
Entrepreneurs
Company owners
For those just beginning a career, many large companies offer entry-level training programs while smaller firms offer a wide variety of entry-level positions. Typical entry-level positions include executive trainee, buyer's assistant and department manager. Regardless of the starting position, responsibilities increase with hard work and a keen interest in the job. For those who demonstrate the necessary talents, upward mobility is easy.
Page last updated 3:01 PM, June 1, 2017