PULSE Scholars Program
The TWU College of Professional Education (COPE), in partnership with the Jane Nelson Institute for Women's Leadership, offers the PULSE Scholars Program: Pioneers Unlocking Leadership and Scholarship in Education – an outstanding opportunity for doctoral students in education to develop leadership and advocacy skills.
The PULSE Scholars Program award offers uniquely relevant experiences and benefits to doctoral students within COPE who have experience in socially or economically disadvantaged communities and are committed to inclusive excellence in service to K-12 students.
Mentoring
Financial support
Enriched learning
Conferences and boot camps
Job search support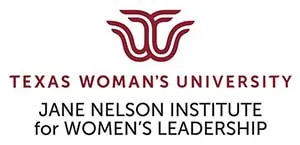 PULSE Scholars develop into leaders focused on social impact and public service. This program supports retaining and graduating doctoral students who have experience in socially or economically disadvantaged communities and are committed to inclusive excellence in service to K-12 students. These future scholars will unlock their full potential as PULSE Scholars and join the education field as leaders in practice, research and more.
Sponsored by the Jane Nelson Institute for Women's Leadership, the PULSE Scholars program develops outstanding candidates for future faculty and community leadership roles.
PULSE Scholars make a commitment to three consecutive years of enrollment and progress in their selected area. They must have a clear interest in pursuing a career as a faculty member, researcher, public policy expert, or in other leadership positions within education.
Contact
Gina Anderson, EdD
Director
Associate Dean for Educator Preparation and Partnerships
ganderson@twu.edu
940-898-2980
Randa Keeley, PhD
Program Coordinator
Associate Professor
rkeeley@twu.edu
940-898-2278
---
2023 PULSE Scholars
2022 Scholars
The second year of this scholars program started in 2022 with a cohort of four AACTE Holmes Scholars. The group consisted of:
Angelica Addo
Mayra Chavez
Liliana Grosso Richins
Blanca Jurado
Angelica Addo
Angelica Addo joined the program as an AACTE Holmes Scholar with a Master of Science in Special Education from TWU.
An educator with decades of experience teaching in general and special needs classrooms, she has served her district on committees for special education, campus and district planning, and safeguarding compliance with state performance standards. She was named Waller ISD 2017 Elementary Teacher of the Year, and serves as a member of several community organizations and boards, including the Texas Children's Hospital Family Center. She is a liaison between Waller Baptist Church and Holleman Elementary School, and is a member of Ghanaian Community Houston where she has supported schools of the blind and deaf in her homeland.
A first-generation migrant from West Africa, Addo identifies with educators who have immigrated to the United States, and the cultural acclimatization they face. Her goals include learning from and sharing her experiences in order to improve on current systems for implementing behavior support strategies.
Mayra Chavez
Mayra Chavez entered the Texas Woman's doctoral program in Child Development and Early Education in 2020 and became an AACTE Holmes Scholar in 2022.
A bilingual educator with almost 15 years of classroom experience, Chavez also holds a master's degree from TWU in Teaching, Learning, and Curriculum. As an adjunct professor teaching Foundations of Early Childhood, Chavez also teaches kindergarten in the Hurst-Euless-Bedford Independent School District in North Texas. In that role, she was named Teacher of the Year in 2018.
Chavez is particularly interested in best practices in early childhood education and the intersection of social-emotional learning and academic success.
Liliana Grosso Richins
Liliana Grosso Richins is a doctoral student in the Education, Leadership, and Organization program, which she began in January 2022, and joined the AACTE Holmes Scholars in Fall 2022.
Holding two master's degrees in research and evaluation psychology and in international communication, Grosso Richins is trilingual and has worked extensively with institutions of higher education and non-governmental organizations both in the U.S. and Mexico. She has worked for TWU for 17 years in grant development and administration and currently serves the Houston Research Office as Research Administration Associate.
Grosso Richins has presented in national and international conferences, been published as a contributor to book chapters and peer-reviewed articles on bilingual education and literacy, and has designed courses in bilingual education and international communications in the U.S. and in Mexico.
She plans to foster equity in higher education, particularly for minoritized student populations.
Blanca Jurado
Blanca Jurado began her doctoral studies at TWU in Fall 2021 after earning her master's degree in Curriculum and Instruction from the University of Texas at Arlington. Joining this program as an AACTE Holmes Scholar in 2022.
She currently serves as a bilingual academic specialist and interventionist for the Irving Independent School District, having served there for thirteen years. Her time with Irving ISD has also included teaching fourth- and fifth-grade students as an English Language Arts Bilingual and Gifted and Talented instructor. Her work has been guided by a commitment to evidence-based practice in aligning curriculum with school goals, implemented largely through leading professional development efforts with teachers.
She plans to enter academia in educator preparation, particularly in the areas of bilingual education and integrating the needs of traditionally marginalized communities with overall educational goals.
2021 Scholars
The initial iteration of this scholars program began in 2021 with an inaugural cohort of AACTE Holmes Scholars. The group consisted of:
Phyliciá Anderson
Nicole Hall
Kimberly Lawson
Kiana Moore
Marilyn Roberts
Phyliciá Anderson
Phyliciá Anderson joined the inaugural cohort as an AACTE Holmes Scholar with a master's degree from Full Sail University and almost 10 years of teaching experience.
A Texas Woman's ELLevate! scholar, Anderson also served as the grant's liaison for Denton Independent School District's Braswell High School where she taught English and sponsored student extracurricular activities like the yearbook and the Black Student Union.
Anderson seeks a doctorate in Reading Education, and joins the scholars program after three years of part-time graduate study at TWU. During that period, she published a book review and a peer-reviewed article, presented at conferences locally, nationally and internationally, and produced manuscripts currently out for review.
With more than 10 years of experience as a children's church teacher in her congregation, Anderson's community service also includes membership in the Delta Sigma Theta Sorority.
Nicole Hall
In August 2020, Nicole Hall entered the Texas Woman's doctoral program in Child Development and Early Education as a part-time student. A school counselor with a Master of Arts in teaching from Cardinal Stritch University in Milwaukee, Wis., Hall brings a keen understanding of societal pressures faced by students in schools and in online settings.
Her research interests spring from her own background as a multilingual educator raised by native Spanish speakers from outside of the United States. She recognizes the pressing need for change in ways people of color are treated and the limited opportunities available to them.
She plans to explore the perils and adaptations experienced at the intersection where the lived experiences of BIPOC middle school students meet projections of social media.
As a teacher and counselor, Hall worked on the front lines of efforts to empower BIPOC students, using her position and influence to encourage them – along with faculty, staff, and administrators – to consider fresh perspectives.
Kimberly Lawson
Kimberly Lawson joins the doctoral program in Reading Education after a distinguished career as an instructor, lead teacher, bilingual coordinator, school administrative team leader, and state reviewer/verifier for prekindergarten instructional material.
Twice recognized as Teacher of the Year by the Houston Alliance of Black School Educators, she was described by colleagues as "a great motivator" and "a person of great leadership."
She anticipates her research will focus on the impact that equitable and diverse early literacy programs will make to learning environments for students from all backgrounds. She aims to become a leading researcher in her field, and recognizes that this Texas Woman's scholars program brings opportunities that will be instrumental in meeting her goal.
Lawson attended high school in the northeast section of Houston, Texas, and her community ties include membership in a church located in the city's historic Fifth Ward.
Kiana Moore
A Texas Woman's University alumna and first generation collegian, Kiana Moore entered the College of Professional Education's doctoral program in Child Development and Early Education in January 2021.
She graduated with a double bachelor's in German and Psychology from the University of North Texas, and earned a master's in Early Childhood Education from Texas Woman's in 2020. Moore worked as a special education teacher in the North Texas independent school districts of Garland and Plano.
Her research interests center on social emotional development, representation in the classroom, and the intersection of race, challenging behaviors, and punishment in school settings.
Moore notes that her experience as both a student and teacher raised her awareness of social-emotional effects students experience when educators neither represent nor understand their lives.
She anticipates connecting with a unique network of scholars and educators through this scholars program, and looks forward to contributing to a community of researchers focused on transforming the existing education system into one that is more intentional and developmentally appropriate.
Marilyn Roberts
Marilyn Roberts joined Texas Woman's doctoral program in Special Education in January 2021, having earned a Master of Education from Prairie View A&M University and a bachelor's degree from Dallas Baptist University.
In addition to her EC-12 principal certification, she is also certified as an ESL and Generic Special Education teacher. Having served two years as a social worker and social services coordinator, Roberts began classroom teaching in special education in the Fort Worth Independent School District in 2003, steadily progressing to achieve her current role of Special Education Curriculum Specialist for FWISD.
She has extensive experience meeting the needs of a wide array of underserved students, whether they have learning disabilities or have been underserved due to racial inequities. Employing a collaborative approach, Roberts leverages her expertise and passion for equitable education with fellow teachers, school leadership, and district executives.
Her research aspires to ensure that underrepresented individuals and their communities can access and thrive, not only in school settings, but in the life that lies beyond. Roberts seeks to effect greater social justice with her academic research around equity in education.
As a member of organizations like the Council for Exceptional Children and the National Alliance of Black School Educators, she has laid professional groundwork for bringing about the change she values.