TWU inspired nation's youngest law grad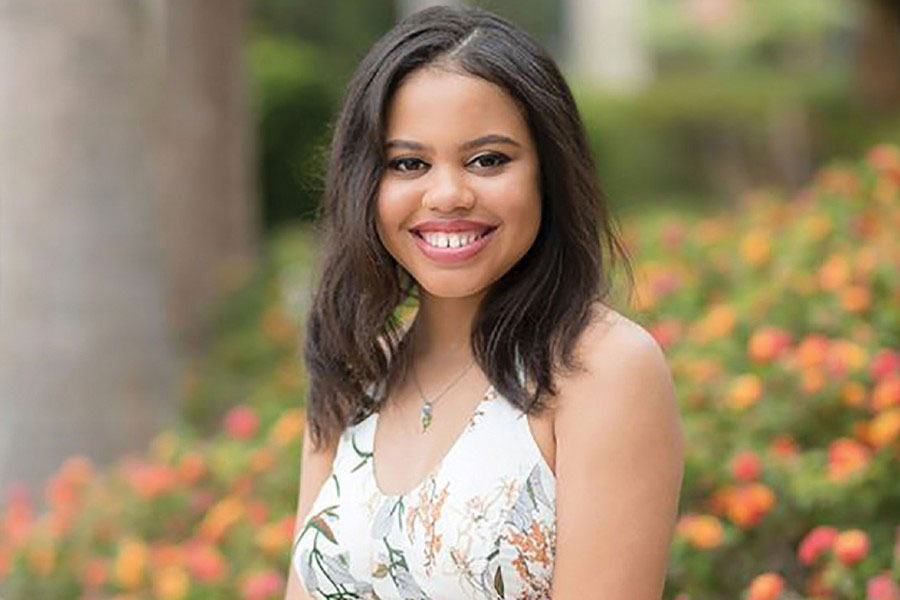 May 11, 2022 — DENTON — This Friday, 19-year-old TWU alumna Haley Taylor Schlitz will become the youngest law school graduate in the nation and the youngest law school grad ever from SMU.
But Schlitz doesn't plan to cash in that degree on a job as a high-paying corporate lawyer or a high-profile trial attorney.
"I want to go into educational policies," she said. "I want to make sure other students get the opportunity to fully take advantage of our educational system in a way that allows them to thrive."
Schlitz found the inspiration for that calling at Texas Woman's University, where she earned her bachelor's degree at age 16.
"It was extremely trajectory changing," she said of her three years in Denton. "I not only was introduced to my field of passion at TWU, but also the College of Professional Education gave me the education I needed to understand schools and students and lesson plans on a deeper level. It's important to have people in the room when writing policies who really understand the impact of what that policy means.
"What TWU's College of Professional Education provided me was a fantastic foundation for the legal educational policies that I want to do and the changes I want to make."
The seeds of her discontent were planted in Schlitz's journey through the educational system as a black female. Despite her extraordinary intelligence, she was denied access to gifted and talented programs.
In response, her parents, William Schlitz and Myiesha Taylor, MD, decided to homeschool Haley and her younger siblings, brother Ian and sister Hana. The results have been remarkable.
Haley graduated from high school at age 13, then attended Tarrant County College for a year, a path Ian and Hana followed. Haley was then accepted to 15 colleges and chose TWU.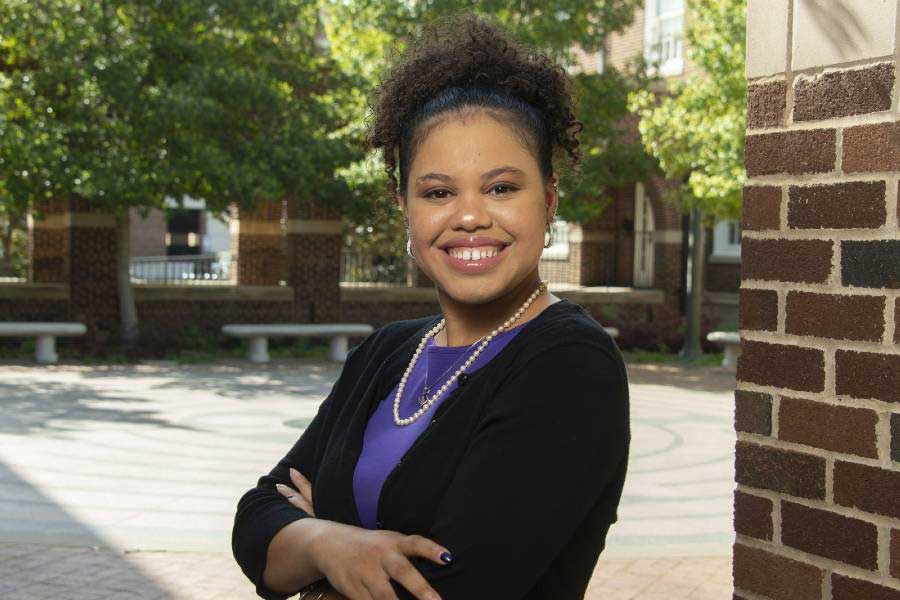 "Clearly, this is where I needed to be," Schlitz said. "This is my thrive. All students should be able to be excellent in any school, public, private, charter or home. It shouldn't be that students who are homeschooled are able to be their best selves but if you're in public school you're not. I want to implement equity for teachers and students, implement access to gifted and talented AP and honors courses, and allow students to be where they need to be."
Arriving at TWU, Schlitz planned to major in chemistry and follow her mother into the medical profession. TWU's inclusive environment, however, changed that career path.
"I did some soul searching, and I thought about what difference do I want to make in the world, what career do I want to have and what do the next steps look like?" Schlitz said. "That's how I got into education and thought about my own journey, and what I can take from that to leave a lasting impression on the world and really make a difference.
"I never considered being a lawyer until halfway through my time at TWU. My beacon was equity and access in education. I had this beacon, but what does the route to that beacon look like? There were two basic paths. You can be on the inside as a teacher. Statistics show that one teacher of color is more likely to change the trajectory of students of color. They're more likely to go to and graduate from college, so you can definitely make in impact on students and the world.
"But you can make a huge impact from outside the system, updating and upgrading the nuts and bolts of our educational system. Fantastic teachers can only do so much if the law ties their hands. Everything needs regulation and guidance, but you have to give teachers flexibility to implement their expertise. That's what led me to law school.
"TWU allowed me to invest in my goals, and allowed me to excel and be in that space that I needed to be in to stay engaged in school, to yearn to keep learning," she added. "TWU created that environment, and really was one of the key players in me getting where I am."
Schlitz's siblings are similar fast tracks.
Ian, three years younger than Haley, obtained a bachelor's degree by age 16, graduating magna cum laude from the University of North Texas. He's working on a Master of Business Administration at Tarleton State, and started his own company, Kidlamity Gaming, hosting video-game tournaments for ages 8-16.
Hana, three years younger than Ian, graduated from high school at 12 and is a student at TWU majoring in sociology.
Schlitz, who has also co-authored two books with her mother, is a columnist for multiple websites, is in demand as a speaker, has a website at haleytaylorschlitz.com, and has been the talk of national media in recent weeks, is already planning her next step. The Monday after this weekend's graduation, she hits the books again to prepare for bar exam, which she will take in July.
In further pursuit of that beacon.
"My goal is, if someone isn't homeschooled and spends their time in public school, they should still have the opportunity to be a 19-year-old law graduate."
Media Contact
David Pyke
Digital Content Manager
940-898-3325
dpyke@twu.edu
Page last updated 9:25 AM, May 11, 2022