COPE joins program to increase diversity in education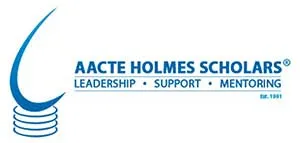 August 20, 2021 — DENTON — The TWU College of Professional Education (COPE) has been selected to participate in the Holmes Program sponsored by the American Association of Colleges for Teacher Education (AACTE), which supports racially and ethnically diverse students pursuing graduate degrees in education.
TWU is the only woman-centric university participating in the program to date. Founded in 1991 for doctoral students, the AACTE Holmes Program provides students mentorship, peer support, and professional development opportunities.
"The college is proud to be part of the prestigious Holmes Scholars program," COPE Dean Lisa Huffman said. "Our participation — with our program's unique focus on underrepresented women — will allow us to provide support to doctoral students that ensures their success and builds the next generation of diverse leaders in education."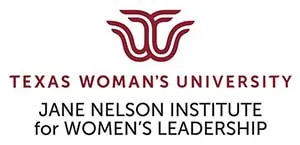 In addition to partnering with AACTE, COPE will bolster the COPE Holmes Scholars program with additional funding from the Jane Nelson Institute for Women's Leadership to provide enhanced benefits to female-identified doctoral students of color. Holmes Scholars at TWU will have access to mentoring, financial support, enriched learning, conferences, and job search support.
A key goal of the COPE Holmes Scholar program is to increase the presence of doctoral candidates from historically underrepresented communities while providing crucial support towards their success.
"It is a privilege to direct this program and work with these outstanding doctoral candidates. We have an engaging calendar of events planned that will support professional development in communication, leadership, scholarship, research, diversity, and advocacy," said Gina Anderson, associate dean for Educator Preparation and Partnerships. "Together with Dean Huffman, the candidates' dissertation chairs, and funding from the Jane Nelson Institute for Women's Leadership, we are able provide high-quality experiences and a strong mentoring network that will prepare these candidates for the important roles they will fill in the near future."
To develop outstanding candidates for future faculty and community leadership roles, COPE requires a commitment of three consecutive years of enrollment and progress in a scholar's selected area. Scholars must have a clear interest in pursuing a career as a faculty member, researcher, public policy expert, or other leadership position within education.
The inaugural cohort of COPE Holmes Scholars includes Phyliciá Anderson, Nicole Hall, Kimberly Lawson, Kiana Moore, and Marilyn Roberts. The cohort consists of two PhD candidates each in Reading Education and in Child Development and Early Education as well as one in Special Education.

About the American Association of Colleges for Teacher Education
The American Association of Colleges for Teacher Education (AACTE) is the leading voice on educator preparation. AACTE represents more than 800 postsecondary institutions with educator preparation programs dedicated to high-quality, evidence-based resources that assure educators are ready to teach all learners.
Page last updated 10:54 AM, August 20, 2021