TWU doctoral student receives NCHEC Outstanding Service and Leadership Award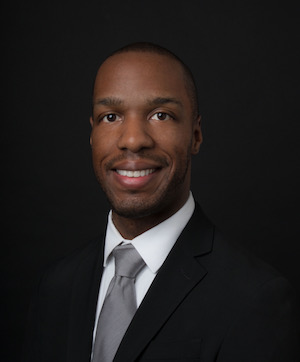 Morgan Grant, a Texas Woman's University health promotion and kinesiology PhD student, received the 2019 Outstanding Service and Leadership Award in the Emerging Professionals category from the National Commission for Health Education Credentialing (NCHEC). Grant was recognized for his significant commitment as an advocate for under-resourced communities, his research and contributions in epidemiology and his many efforts to mentor students entering the profession of health education.
Grant also earned his MBA from TWU in 2017 and was recently awarded the Dallas-Fort Worth Albert Schweitzer Fellowship. He currently is working to address HIV/STD prevention for minority and at-risk populations who identify as members of the LGBTQIA community.
"It is important for me to help my community – to help those who see themselves in me and myself in them," Grant said.
In addition, Grant serves on the Board of Directors of Prism Health North Texas, an organization whose mission is to advance the health of North Texas through education, research, prevention and personalized integrated HIV care.
Grant became certified as a health education specialist (CHES®) in April 2019, which has enabled him to further his work.
"I have dedicated my entire academic career and professional livelihood to thwarting the advances of diseases such as HIV/AIDS, and I hope to continue this work," he said. "Being a certified health education specialist has allowed me to establish a career grounded in the CHES Areas of Responsibility and to advocate for health promotion and behavior."
The NCHEC Outstanding Service and Leadership Award was first instituted in 2016 in order to highlight career achievements in the implementation of programs and policies that promote the role of certified health education specialists within communities, populations and/or organizational structure.
Media Contact
Ray Willhoft
Director of Communications, Jane Nelson Institute for Women's Leadership
940-898-4584
rwillhoft@twu.edu
Page last updated 12:24 PM, October 12, 2021