TWU clinics offer teletherapy to assist clients and continue students' education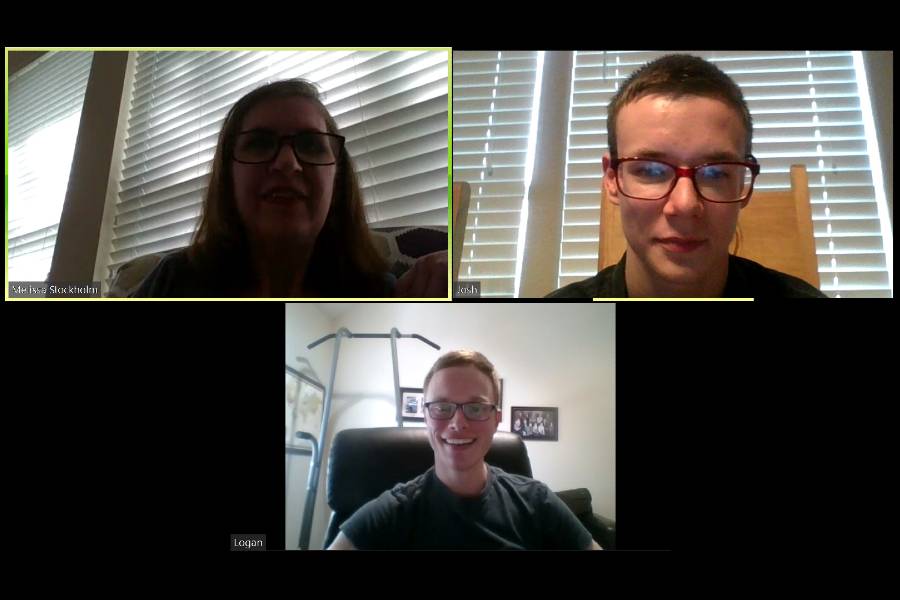 In the wake of the coronavirus pandemic, Texas Woman's is responding to the needs of its Speech, Language & Hearing Clinic and The Stroke Center-Dallas clients and speech-language pathology students by offering teletherapy sessions, free of charge, in place of in-person appointments. This change enables TWU to continue providing needed therapy services to its clients and allows students an opportunity to gain experience in this service delivery method.
"It is important to keep offering our services because clients with speech and/or language disorders could easily regress if services were abruptly discontinued," said Christopher Bolinger, PhD, CCC-SLP, on-campus graduate SLP program director and assistant professor. "As a parent of a child who utilizes the clinic, I initially had to have the hard conversations that speech therapy was cancelled for the remainder of the semester. My son, Josh, with his disabilities, functions better when given structure and schedules. Any deviation from this can result in anxiety. He seeks a sense of normalcy in the difficult times, which teletherapy helps provide."
Continuing to offer clinical services also is helping students stay on track with their studies and practical experience.
"Being able to provide teletherapy services allows the SLP students the opportunity to continue gaining the mandated hours and competencies required for graduation and licensure," said Bolinger.
The Speech, Language & Hearing Clinic in Denton is offering 30-minute teletherapy sessions twice a week to current clinic client families. Although this is a reduction of therapy time from the usual twice-a-week, 50-minute face-to-face sessions, the graduate SLP students providing the therapy are supervised 100% of the time, compared to the 25-50% supervision of in-person sessions.
The Stroke Center-Dallas has initiated the same format for all of its clients. In addition, both clinics are planning group therapy sessions as needed.
For the rest of the semester, the services are being offered free of charge, which is a huge help to families. But the most important thing is their loved ones can continue to receive the services they need.
"We have seen an outpouring of appreciation towards the students, staff and faculty of the TWU clinics," said Bolinger. "Families are just appreciative of how TWU is boldly going into this new service delivery option."
Media Contact
Ray Willhoft
Director of Communications, Jane Nelson Institute for Women's Leadership
940-898-4584
rwillhoft@twu.edu
Page last updated 1:17 PM, March 27, 2020