PhD candidate's research featured in noted publications
December 15, 2022 - DENTON - In November, Stephanie Lopez-Neyman's study linking racial disparities to cardiovascular disease was published in Scientific Reports. A week later, an article highlighting the same study appeared in Healio.com, a website that reports on clinical issues and socioeconomic topics.
Scientific Reports is the fifth most-cited journal in the world, according to its website.
"I was surprised and really happy that Scientific Reports picked it up," Lopez-Neyman said. "This is a sought-after journal, so it's a big deal."
Lopez-Neyman, a nutrition PhD student in the Department of Nutrition and Food Sciences, worked on the study with five colleagues. Their study, which is part of her dissertation, touches on her four big interests: population health, minority health, secondary data analysis and nutrition.
"I had a wonderful opportunity to put all those interests of mine together on this project," Lopez-Neyman said, noting the project included work with her faculty advisor, Derek Miketinas, PhD, for about a year. "It took a lot of time to get the analysis done, and to start looking at it and interpreting the data. What does this mean? What are we seeing?"
Their analysis included 8,370 participants from a National Health and Nutrition Examination Survey, which had measures for cardiovascular risk factors. None of them had evidence of heart disease. Lopez-Neyman and her colleagues examined risk factors such as hypertension, hypercholesterolemia (an excess of cholesterol in the bloodstream), diabetes, smoking and obesity.
Their analysis revealed that Mexican Americans and non-Hispanic Blacks had a higher risk for some risk factors compared with non-Hispanic whites and non-Hispanic Asians.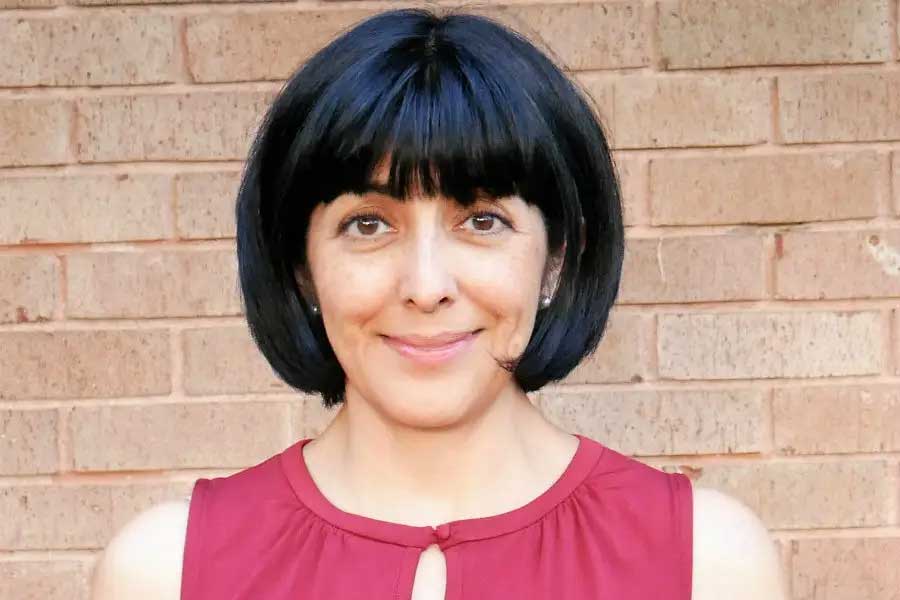 "This is a really nice piece to add to what is already out there about cardiovascular disease and cardiometabolic risk factors prevalence," Lopez-Neyman said. "For me, what this adds is we are not just looking at the risk factors. We are seeing how other parts of cardiovascular health fit in and the bigger picture of what is happening across these different race and ethnicity groups."
Lopez-Neyman and her colleague concluded that poor nutrition can exacerbate these risk factors and pointed out the importance of researchers and health professionals in addressing these risk factors.
This is not the first recognition for Lopez-Neyman at TWU. She received the prestigious Albert Schweitzer Fellowship in 2018 and developed a community health program that focused on low-income men and women.
"It is exciting and rewarding knowing that I have this knowledge now that I am able to give back and empower individuals with compassion," Lopez-Neyman said. "The fellowship was all about helping me work with this population and being welcomed by them. By having conversations and getting to know them, I was able to help facilitate changes that they were interested in making."
Lopez-Neyman, who is also a registered and licensed dietitian, is now a Schweitzer Fellows for Life and joins a group of more than 3,400 Schweitzer alumni who are addressing the health needs of underserved people.
She is also making an impact at TWU with her service to others. Recently, she received the 2022 Redbud Award for Campus Leader with a Heart. Lopez-Neyman is the co-founder of HOPE: Helping Other PhDs Excel.
"It's a new support group," Lopez-Neyman. "We co-founded it in 2020 after another PhD student, Francilia Brito Silva, and I noticed that there weren't any support groups for PhD students."
Lopez-Neyman will continue with her research in 2023. She and Miketinas are completing a second manuscript and also one of her dissertation chapters, looking at the same survey but examining the impact of the consumption of tree nuts (almonds, walnuts, pecans, pistachios) on health outcomes. Their findings suggest regular tree nut consumption may have multiple health benefits.
"I have been so blessed to be at TWU and to be able to pursue my interests," Lopez-Neyman said. "I really like when you have ideas, you can make it happen. TWU has been great at supporting me and seeing the possibilities of what we can accomplish."
Page last updated 8:41 AM, January 13, 2023