Occupational Therapy hosts 30th Annual Vanderkooi Endowed Lectureship event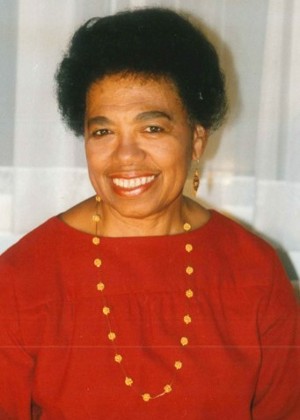 Jan. 31, 2023 – DENTON – The Texas Woman's School of Occupational Therapy will hold its 30th annual Vanderkooi Endowed Lectureship event on Friday, Feb. 3. To celebrate the 30th anniversary, the School of OT welcomes back Lela Llorens, PhD, OTR. Llorens served as the first Vanderkooi Endowed Lecturer in 1993.
Llorens will speak on "Mentorship, Friendship and Leadership: Significant Elements of Professionalism." A panel discussion will follow.
Llorens has a special relationship with TWU. Her work on occupational adaptation influenced the development of the TWU OT doctoral degree program. The TWU Blagg-Huey Library is also the Archival Depository for her professional papers and personal artifacts.
Her professional career spanned over fifty years. In addition to teaching, she also was a clinician, researcher, writer, editor, consultant and administrator. Llorens taught and was the department chair at San Jose State and the University of Florida.
She received many of the top awards in her field, including the Eleanor Clarke Slagle Lectureship award, given to those who had made a significant contribution to the profession. She also was the recipient of the American Occupational Therapy Association's Award of Merit, its highest honor.
About the Lectureship
The Vanderkooi Endowed Lectureship was established in 1994 to honor the first program director of occupational therapy at Texas Woman's University, Fanny B. Vanderkooi. It celebrates the School of Occupational Therapy's legacy of commitment to vision, professional values, and leadership development in occupational therapy education, practice and research. The event is typically attended by more than 250 occupational therapy professionals, inclusive of students.
Page last updated 8:51 AM, February 9, 2023