Clinic elevates language skills for those with speech disorder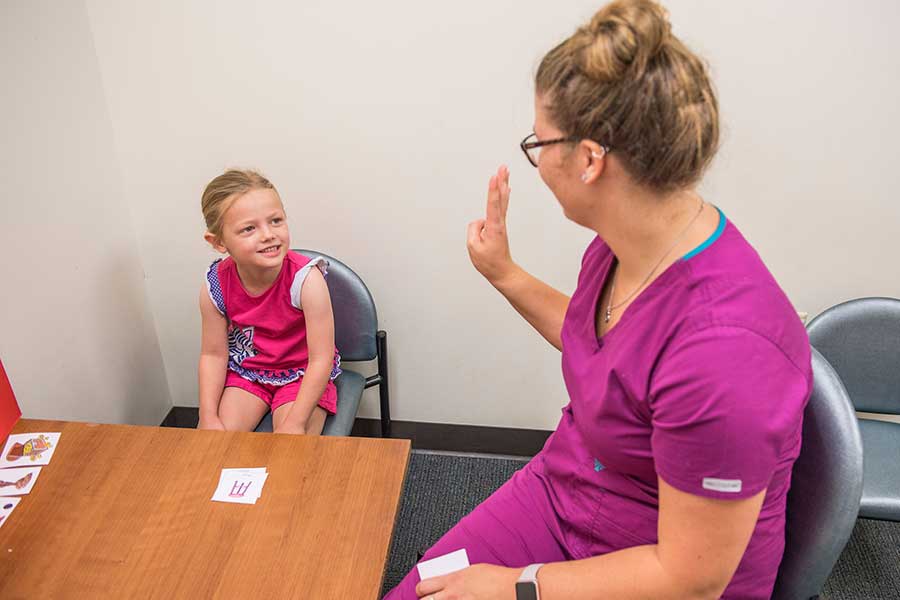 November 4, 2022 — DENTON —One of Brylon Nobles' goals when he started speech therapy at Texas Woman's Speech, Language and Hearing Clinic was to say his name.
At 11 years old, Brylon struggled with pronouncing his name correctly. When people would ask him his name, he would say it hesitantly or mumble. To compound the issue, his name is unusual so people would often ask him to repeat it.
Following a few teletherapy sessions at the TWU clinic, Brylon was confidently saying his name as well as other vowel-r combination words such as hair and ear. The clinic has a long history in working with speech disorders and pivoted to teletherapy in 2020 when the COVID-19 pandemic brought in-person sessions to a screeching halt.
Teletherapy via Zoom started as a way for the clinic to continue providing care to clients and for students to continue receiving credits during the pandemic. First-year graduate students provide individual speech, language and hearing services at the clinic in Denton as part of their education. Their sessions are supervised by TWU faculty members who are American Speech-Language-Hearing Association-certified and Texas licensed speech-language pathologists.
When the clinic began taking in-person sessions again, clinic director Alison Brockett found that some clients opted to stay with teletherapy. Some had moved and didn't want to find another therapist. There were others who lived outside of the Dallas-Fort Worth area. Families saw that teletherapy working, so why change? Brockett decided to keep six slots permanently for teletherapy.
Our teletherapy sections are always full," Brockett said. "We started seeing that it was a great option because we were able to keep a lot of clients who otherwise wouldn't be able to come to the clinic. We saw a lot of progress in our sessions with our students getting really creative to keep our clients engaged."
The clinic offers individual sessions during the fall, spring and summer semesters for children with articulation and language difficulties. They also run a variety of camps during the summer. Some, like the TWU CHAMP Camp, are well-known in the area. CHAMP Camp is a three-week intensive camp for children with childhood apraxia with speech, which is an uncommon speech disorder that makes it difficult for children to speak.
Brylon was diagnosed with CAS when he was eight. Children diagnosed with the disorder know what they want to say but struggle to make the correct motor movements with their mouth when speaking.
The Nobles family struggled to find a private therapist that was familiar with the disorder and closer to their home outside Decatur. Robin Nobles, Brylon's mother, had heard about the CHAMP Camp but just missed the deadline. When a teletherapy slot opened up at the TWU clinic, she jumped on it.
"There were no other options for us at all," Nobles said. "I had to get him in at TWU. That was our last chance. Brylon had gotten so frustrated."
Nobles thought the teletherapy option was a win-win situation. Brylon, who was entering middle school and was disappointed with his lack of progress, was going to get quality therapy from staff familiar with CAS. And, the family didn't have to drive an hour each way for a 45-minute session. He could go to football practice and other after-school activities and still get therapy.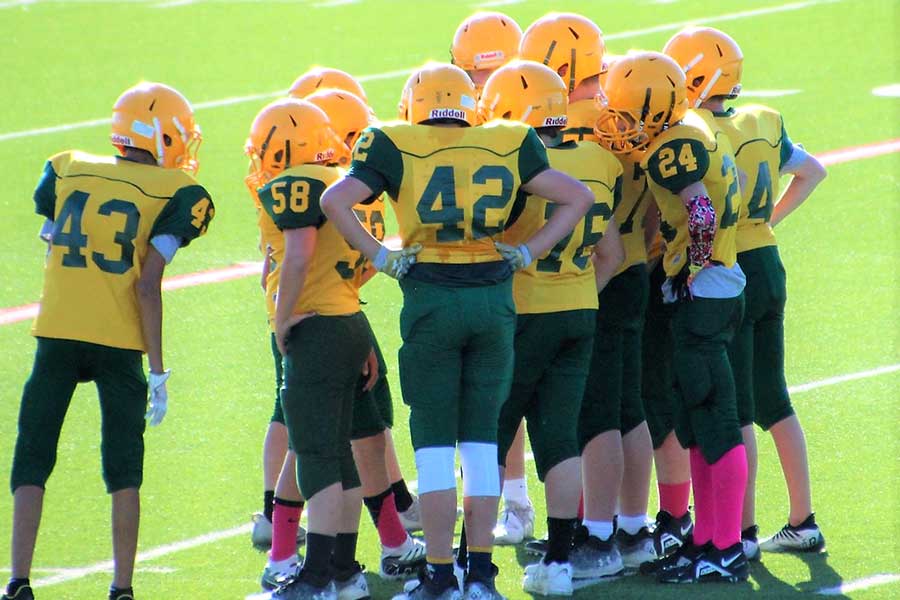 In the year since he started therapy at the TWU clinic, Nobles has seen tremendous progress in Brylon's speech.
"When Brylon first started at TWU, he needed to work on six sounds that he was not able to say," Nobles said. "Now, we are working on his last one. After he masters his "r" sound, he will graduate from speech services. He has made so much improvement."
One of Brylon's biggest victories came recently when he was asked to give the weekly huddle pep talk before his team's football game. He was excited about it and did so well that the coaches decided to have him keep doing the little motivational talks for the rest of the season.
"For so long, he was very hard to understand," Nobles said. "He would say two or three sentences and you would be trying to figure out what he said.

"Now, he is reading in front of the class and doing presentations. His confidence is through the roof."
Page last updated 8:51 AM, January 13, 2023