After climbing Earth's highest peaks, TWU alumna sets sights on space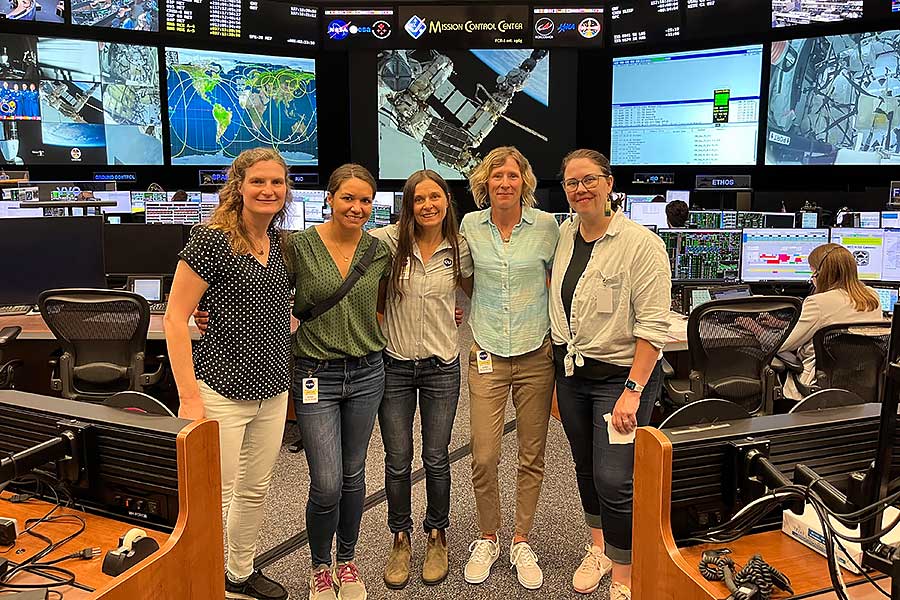 August 22, 2023 - DENTON - Roxanne Gonzales-Vogel has climbed the peaks of the tallest mountains on all seven continents, including Mt. Everest. Her next challenge is out of this world.
Literally.
The Texas Woman's alumna is working on cutting-edge technology that will provide nutrition for astronauts while they are working in outer space.
As the nutrition and performance research manager at GU Energy Labs, Gonzales-Vogel and her colleagues are designing a personal nutrition pouch that astronauts will have inside their spacesuits.
GU, a producer of energy gels and sports nutrition products, has partnered with Axiom Space, a developer of the next-generation spacesuit that may be used in support of future space exploration missions in low-Earth orbit (LEO) and on the moon. The two companies are working together to develop this advanced in-suit nutrition system for astronauts.
"At GU, we have always been inspired to fuel athletes pushing themselves to the extremes and this collaboration is an extension of that mission," said Gonzales-Vogel in a prepared statement. "Our goal is to provide critical nutrients in a convenient, hands-free delivery format, to help fuel astronauts as they push the limits of human space exploration."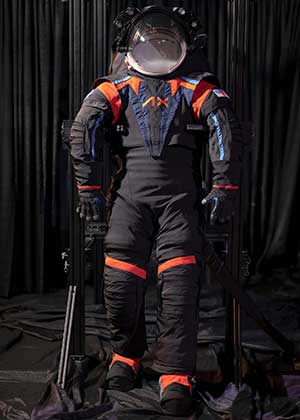 Gonzales-Vogel, who received a master's degree in exercise and sports nutrition from TWU's Department of Nutrition and Food Sciences, is the acting project manager for GU on this initiative and will lead research and development efforts.
"I've been working with our team to come up with a custom packaging and delivery method for our GU product in order to make it fit within the constraints of the suit, and working directly with the engineers at Axiom to ensure it meets the guidelines for space flight," Gonzales-Vogel said.
She and her colleagues visited Axiom Mission Control in Houston to get an up-close look at its next-generation spacesuit and where the nutrition system would fit within the suit.
Back at the GU lab, the project team is developing a delivery system. The team's mission is to keep astronauts energized for up to eight hours in low or zero gravity and to deliver that nutrition hands-free.
Gonzales-Vogel sees similarities between astronauts and athletes, GU's main clients. They both spend many hours training, face physical and mental obstacles and are exposed to unpredictable environments. They also need to be mindful of their hydration and nutrition.
Just as a runner would need a sports nutrition gel for energy during a long-distance race, an astronaut needs extra calories to stay alert for the demands of a space walk.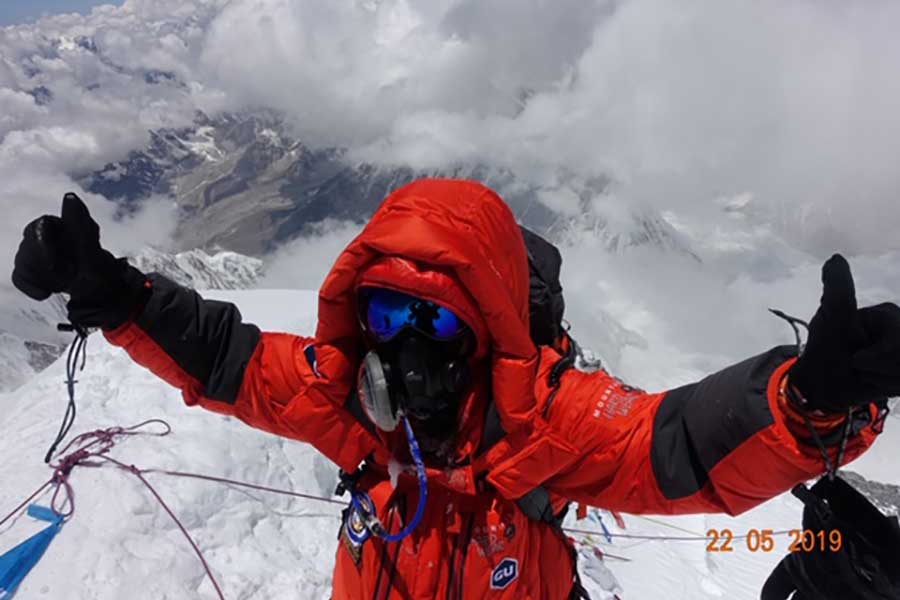 It's not a stretch that Gonzales-Vogel and GU are working on nutrition for astronauts. Astronaut nutrition has actually been something Gonzales-Vogel has always wanted to study.
"This is a dream project for me," Gonzales-Vogel said.
She has been so enticed with space exploration that she once volunteered for a 45-day spaceflight simulation study that replicated the experience of living and working on a space station.
As an endurance athlete, Gonzales-Vogel has raced across the Himalayan mountains, climbed Mount Kilimanjaro in Tanzania and trekked through the Alps. Space, however, is the unexplored frontier for her and the rest of the world.
Although she won't be space walking (yet), she can say she was part of a mission to fuel astronauts on an upcoming space launch.
That's out-of-this-world stuff.
Page last updated 4:22 PM, August 22, 2023