TWU Center for Women Entrepreneurs launches new round of StartHER grants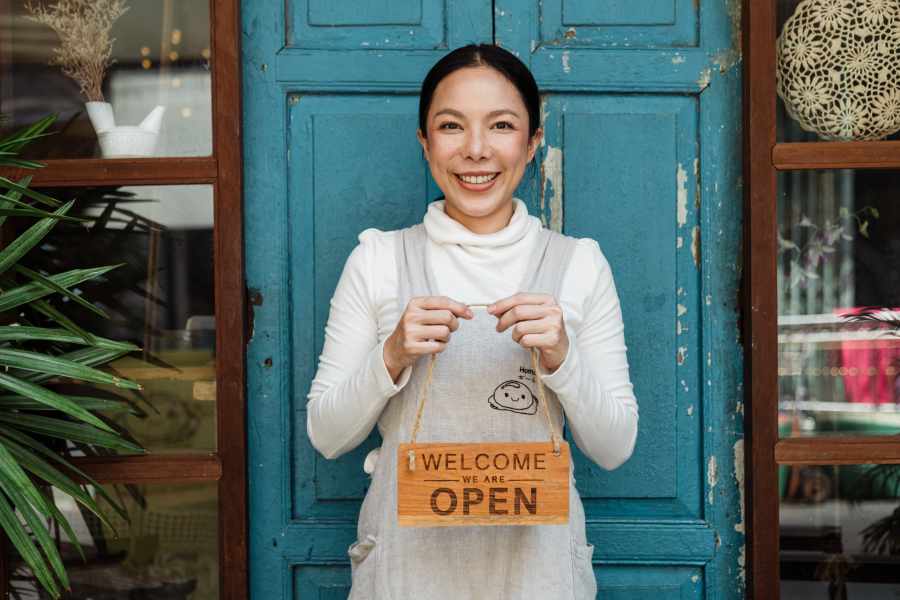 September 7, 2021 — DENTON — Texas Woman's University's Center for Women Entrepreneurs (CWE) will be accepting submissions for its StartHER Grant Program, which encourages women-owned businesses in Texas to undertake new and innovative projects, starting on Friday, Sept. 24. The winners will be announced on Friday, Nov. 5.
Twenty-five grants, each worth $5,000, will be awarded in the latest round. This will mark the CWE's fifth round of awarding StartHER grants, which are open to women entrepreneurs from throughout Texas.
Grant funding may be used for the purchase of machinery, equipment or technology; acquisition of new inventory or raw materials; purchase and installation of fixtures or display units; property improvements; marketing; or other business-related activity that is aligned with the purpose of the program. Wages, salaries and sales tax are ineligible for funding.
Awardees must complete a virtual small business training course in November hosted by the CWE to receive funding. The course will cover topics such as business plan development, marketing, legal and accounting and financing.
"We have had incredible projects come from our previous grant winners," said Tracy Irby, director of the Center for Women Entrepreneurs. "We are so excited that we are able to offer more grants this round and help more women on their entrepreneurial journey."
Businesses wishing to apply for the StartHER grant must submit a completed online application before 5 p.m. on Friday, Oct. 22. For more information, FAQs and to apply, visit twu.edu/center-women-entrepreneurs/starther/.
The CWE is a program of TWU's Jane Nelson Institute for Women's Leadership. The institute is dedicated to preparing women to take on successful roles in business and public service to ensure women have the education to establish careers as successful C-suite executives, the skills for building entrepreneurial businesses and the framework needed to run for public office.
Page last updated 8:03 AM, September 1, 2021