TWU Center for Women Entrepreneurs announces StartHER grant awardees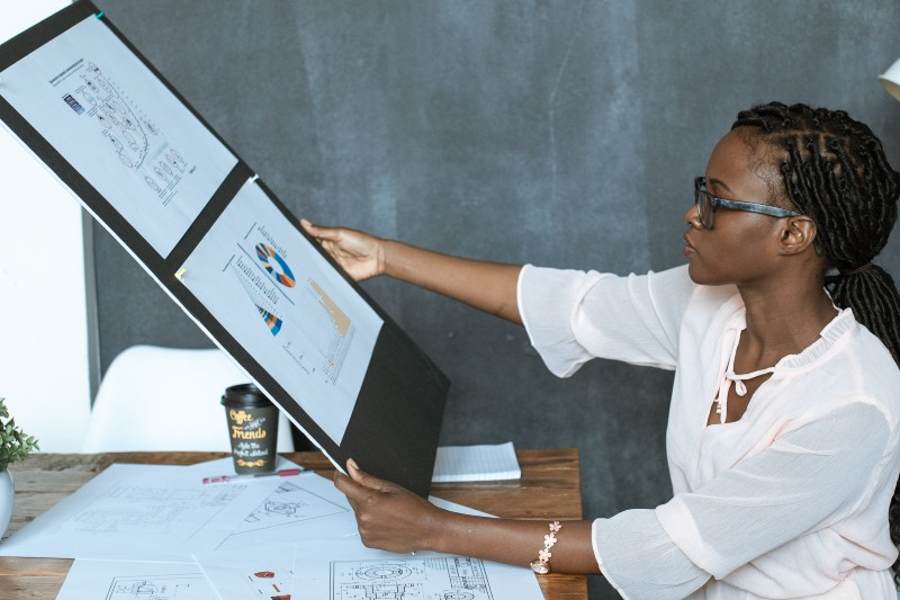 November 5, 2021 – DENTON – The Center for Women Entrepreneurs (CWE) at Texas Woman's University has selected 25 female entrepreneurs to receive $5,000 awards through its StartHER Grant Program, part of an ongoing effort to boost women-owned businesses.
The following awardees will receive $5,000 each to start or expand their businesses:
Meg Renninger, Meg Renninger, LLC, DBA Southside Plants, Ft. Worth
Renita Murimi, Blocks for Earth, LLC, Grapevine
Sara Loving, Chatterbox Therapy, Dallas
Angie Clewis, Renewed Fresh Juices, LLC, Grand Prairie
Tamara Gipson, TT Innovative Solutions, LLC, Houston
Sonya Whyte, SW Bookkeeping, LLC, Humble
Miesha Johnson , Gold Soul Candle Company, Dallas
Mona El-Gharby, CURLē , Dallas
Barkha Naik, Willow Montessori Academy, Dallas
Andrea Bautista Gomez, UniXporter, LLC, Coppell
Shantell Alford, OGC Learning, Dallas
Kay Brown, Bar Bunnies, DeSoto
Araine McWhinney, True Voice, LLC, Houston
Meena McCullough, Body Spring, Euless
Melissa Wagner/Hope Loyd, SerendipiTeeth LLC, McKinney
Frances Brooke Evans, Mosaic Matchmaking, Dallas
Edenilce Duraes Gamonal Nogueira, Duraes Enterprise, LLC, San Antonio
Paige Glumac, Glumac, LLC, Missouri City
Kari Meyercord-Westerman, Thistle Creative Reuse, Denton
Brittney Kennedy, Signature Tax Solutions, Dallas
Lynette Brehm, Don't Click! Consulting, San Antonio
Sherronda Scoggins, KC Events & Florals LLC, Houston
Maggie Segrich, Sesh Coworking, Houston
Tracy Lalasz, Lafinndustries, LLC, Houston
Darciea Houston, Filthy Rich Nutrients, Mabank
"We received a significant number of outstanding submissions for this round of grants, which not only demonstrates a need, but a desire by many women to become productive entrepreneurs and contribute to the economies of their communities," said Tracy Irby, the center's director.
Grant funding will be used for the purchase of machinery, equipment or technology, acquisition of new inventory or raw materials, purchase and installation of fixtures or display units, property improvements, marketing or other business-related activity that is aligned with the purpose of the program. The enterprise had to be an existing or to-be-formed Texas, woman-owned, for-profit business.
Awardees are required to meet with a Small Business Advisor, turn in a business plan and complete a small business training course hosted by the CWE to receive funding. The course will cover topics such as business plan development, marketing, legal, insurance, accounting and financing and is open to everyone.
More than 300 grant applications from across Texas were received. This marked the center's fifth round of awarding StartHER grants.
"We are thrilled to be able to support these women with the seed money and training they need to give their businesses a boost and help them succeed," Irby said.
The CWE is a program of TWU's Jane Nelson Institute for Women's Leadership. The institute is dedicated to preparing women to take on successful roles in business and public service to ensure women have the education to establish careers as successful C-suite executives, the skills for building entrepreneurial businesses and the framework needed to run for public office.
Page last updated 9:20 AM, February 6, 2023