TWU biology's Dr. Pislariu earns $1 million CAREER grant
June 1, 2022 – DENTON – The problem: crops such as corn – the most widely grown crop in the United States – deplete the soil's nutrients, making farmland less productive for future harvests. The more you grow, the less the soil can support.
The traditional response: allow depleted soil to go fallow, but that leaves fields unplanted for years to slowly regenerate; or apply large quantities of fertilizer, but that contributes to greenhouse gases and to runoff of nutrients into lakes and rivers which cause algae blooms, oxygen depletion, and death of fish and wildlife.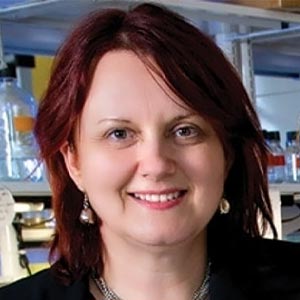 Catalina Pislariu, PhD, of the Texas Woman's University Biology Department is doing research into a better idea: rehabilitate farmland by planting crops that not only grow in depleted soil but also contribute to the regeneration of that exhausted earth.
Her research so impressed the National Science Foundation that earlier this year it awarded Pislariu a $1 million Faculty Early Career Development (CAREER) grant.
"I felt pure joy," said Pislariu, who is originally from Romania and came to TWU in 2017. "I thought about the past three years of hard work, and I acknowledged my perseverance to keep going. My next thoughts went to my students, because I knew that I could continue to support their projects on this topic for the next five years.
"I also want to thank the NSF program panelists whose thorough comments helped me write better and better proposals."
The rehabilitating crop is a variety of legume, and Pislariu's research seeks to understand the symbiosis between legumes and bacteria. The bacteria associate with the plants' roots and fix nitrogen – transforming nitrogen in the environment into compounds in the soil that are usable by plants.
Her research is leading to a better understanding of the genetic and molecular mechanisms controlling this biological process. In turn, that leads to better, more sustainable agriculture.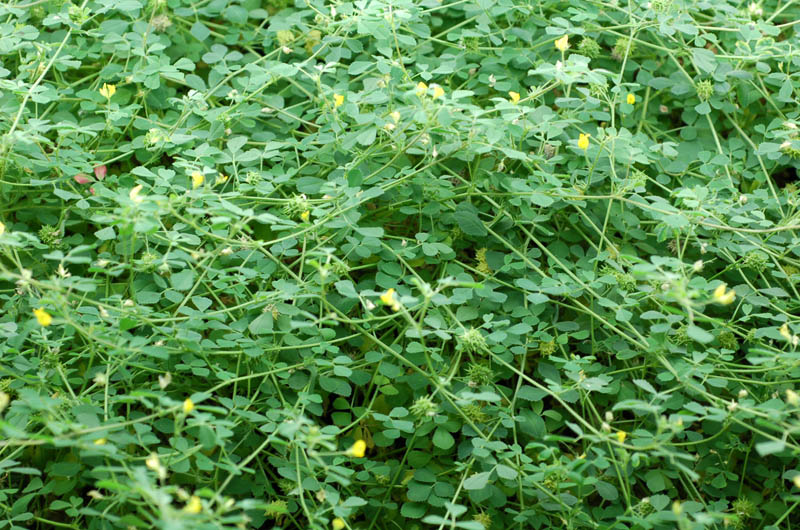 The research aims to dissect the role of a particular protein in a plant called Medicago truncatula, which is a close relative of alfalfa, a crop found around the world – including the American Midwest – used to feed livestock.
Pislariu's discoveries came about through relentless experimentation and accident. While working in professor Michael Udvardi's laboratory at Noble Research Institute in Ardmore, Okla., she was working with Medicago truncatula and a species of nitrogen-fixing bacteria called Sinorhizobium.
"I accidentally switched the bacterial strain I used in previous experiments with a different one," Pislariu said. "I noticed a difference in the plant's physical appearance, especially the traits of root nodules, which are organs on legume roots that function like miniature nitrogen fertilizer manufacturing plants, where nitrogen-fixing bacteria convert atmospheric nitrogen to ammonium."
She tested another strain and saw more differences in root nodule traits and plant growth. Further experiments found that, when the MtNPD1 protein function is lacking, the host plant is more selective of its symbiotic partners, sorting through billions of bacteria in the soil.
"Various combinations of legume host and bacterial strains is at the center of the proposed research," Pislariu said. "We preliminarily tested 12 combinations and more thorough investigations will follow. There is potential to identify other plant proteins that may be involved in host-strain compatibility. Results from this research have the potential to be translated to other legume crops."
The project will also be integrated into TWU classrooms, including graduate course, training of undergraduate and graduate students. A postdoctoral researcher will join the lab, and outreach efforts will be aimed at training disadvantaged middle- and high school girls from rural Texas.
"I feel privileged to know that, by developing this project and securing funding, I am contributing to enhancing TWU's visibility in the society," Pislariu said. "Not only as a teaching university with research aspirations, but as a university where high quality research is being carried out, offering excellent training opportunities to our students interested in pursuing careers in crop sciences and agriculture biotechnology."
Media Contact
David Pyke
Digital Content Manager
940-898-3325
dpyke@twu.edu
Page last updated 12:48 PM, June 8, 2022