Governor appoints Palomares to state committee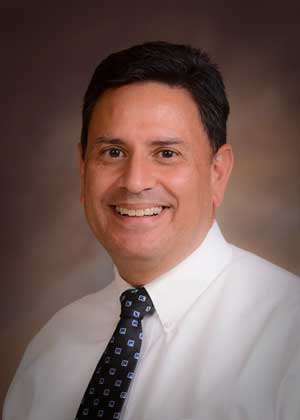 Texas Gov. Greg Abbott has appointed Ronald Palomares, PhD, to the state Nursing Facility Administrators Advisory Committee for a term that expires on Feb. 1, 2027.
The committee provides recommendations to the Texas Department of Aging and Disability Services for licensure sanctions and rule changes for the Nursing Facility Administrator Licensing Program.
The appointment was announced Jan. 13. Palomares will be among nine members serving on the committee.
Palomares is an associate professor at TWU's School of Social Work, Psychology, and Philosophy, and a psychologist with LifeStance Health. He is a former member of the Texas Army National Guard and the United States Air Force. Additionally, Palomares is a member of the Texas Psychological Association, Texas Association of School Psychologists, and the Military Child Education Coalition.
He was previously appointed by Governor Abbott to serve on the Texas State Board of Examiners of Psychologists. Palomares received a bachelor's degree in psychology from Texas A&M University, a master's degree in Counseling Psychology from Lesley College, and a PhD in School Psychology from Texas A&M University.
Media Contact
Matt Flores
Assistant Vice President, University Communications
940-898-3456
mattflores@twu.edu
Page last updated 12:42 PM, January 13, 2022