Ken Boonme, PhD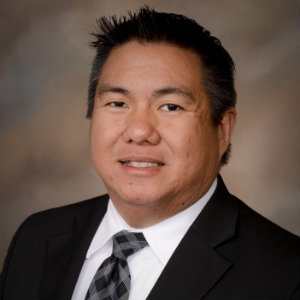 Associate Professor, College of Business
Program Areas: Management/Management Information Systems
Professional Preparation
PhD, University of North Texas, Management Science
MBA, University of North Texas, Strategic Management
BBA, University of North Texas, Operation Management Science
Profile
Kittipong (Ken) Boonme has more than 15 years of management experience in the food service and hospitality industry with expertise in single unit and multi-unit restaurant operations. His major research interests include consumer decision-making, service quality, and logistics and supply chain.
Representative Publications
Boonme, K., Hanus, B., R. Prybutok, V., A. Peak, D., & Ryan, C. (2014). Visual information influences consumer fast-food choices. Nutrition & Food Science, 44(4), 279-293.
Boonme, K., Han, B., & Prybutok, V. R. (2016). Group inference: A silent voice for the buyer's decision-making. Journal of Decision Systems, 25(1), 1-15.
Kappelman, L., Jones, M. C., Johnson, V., McLean, E. R., & Boonme, K. (2016). Skills for success at different stages of an IT professional's career. Communications of the ACM, 59(8), 64-70.
Perez, E. S., Medina, M. A. G., Lomeli, M. L. C., González, V. T., Pérez, J. Z. V., González, F. J. L., ... & Prasad, C. (2017). Association between serum uric acid and metabolic syndrome components in prepubertal obese children (Tanner Stage I) from Nuevo León, Mexico-a preliminary study. BMC obesity, 4(1), 25.
Page last updated 4:02 PM, August 3, 2022