Gilbert J. Werema, PhD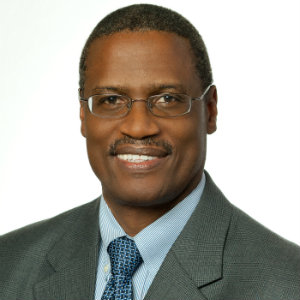 Assistant Professor, College of Business
Program Area: Economics
Professional Preparation
PhD, University of Georgia, Consumer Economics
MS, Alabama A&M University, Economics
MBA, Alabama A&M University, Marketing
BBA, University of Eastern Africa, Business
Profile
Gilbert J. Werema, PhD, teaches courses in macroeconomics, international trade and finance, global business and international business. His doctoral studies focused on consumer demand analysis, industrial organization and monetary economics. Dr. Werema also has keen interest in microfinance and microenterprise issues in developing countries. He spends his summers conducting microenterprise training in Kenya, Tanzania and Liberia.
Apart from academia, Dr. Werema has industry experience having worked as a marketing manager at Kenya Airways, a subsidiary of the KLM-The Royal Dutch Airlines. In this position, he had the opportunity of representing Kenya Airways at many international forums and also visited many countries of the world.
Representative Publications
Werema, G. J., Banafe, A., Luter, S., Smith, B., Villarreal, K. (2015). Hire, Fire, Re-hire: The Case of J.C. Penney's Decision to Hire CEO Ron Johnson, Journal of International Academic Research for Multidisciplinary 3(7), 190-197.
Werema, G. J. (2015). Factors Affecting Foreign Direct Investment inflows into Kyrgyzstan, International Journal of Scientific Research 4(8), 329-331.
Werema, G. J. (2015). Transitional Economy and its Challenges in the Human Resource Office: The Case of Poland, Global Journal for Research Analysis, Forthcoming, September 2015.
Werema, G. J. (2015). Food Consumption in Uganda: Regional Distribution Effects, International Journal of Business and Social Research, 5(7), 71-79.
Werema, G. J. (2015). Food Consumption Behavior in Uganda: A Censored Regression Analysis Using Micro-data, International Journal of Advanced Research, Forthcoming, September 2015.
Page last updated 4:07 PM, August 3, 2022