Alex Pomelnikov, PhD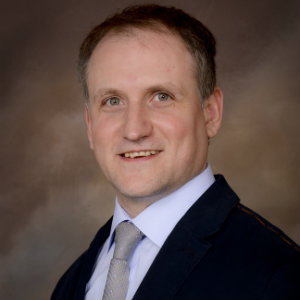 Visiting Lecturer, College of Business
Program Area: Finance and Economics
Professional Preparation
PhD, Ivanovo State Power University, Ivanovo, Russia, Economics and Management

MBA, University of Dallas, Corporate Finance

BBA, University of Texas at Arlington, Finance and Banking
Profile
Alex Pomelnikov, PhD, is an entrepreneur in the finance and economics industry. He has delivered talks to organizations and universities across the globe. His vast background in finance with private equity firms includes hedge fund management, venture capital consulting and the identification, evaluation, negotiation and facilitation of international investments.
Dr. Pomelnikov is a seasoned strategist who has led negotiations with investors, investment bankers and asset managers, assisting partners in various aspects of strategic planning, partnerships, and due diligence.
He has taught six courses both graduate and undergraduate levels, mentored six PhD students, published 14 articles and wrote a book, and received numerous awards including Academy of Business Research Spring Conference Best Paper Award 2017.
Representative Publications
Pomelnikov, A., Nugent, J., Webb, K. 2017, "Intangibles: The Impaired Accounting Challenge", USA, Journal of Business & Economic Policy, Vol 4 No 1.
Pomelnikov, A. 2016, "Questions regarding investment activity in a Global economy versus World economy: a changing environment." Article was in top 10 downloads list for several weeks and won SSRN Top 10 awards. Social Science Research Network (www.ssrn.com. SSRN journal articles are editorially reviewed. SSRN is owned by the largest publisher in the world - Reed/Elsevier)
Page last updated 4:06 PM, August 3, 2022